November 11, 2016
El estreñimiento y la enfermedad renal podrían estar vinculados muestra una nueva investigación
Tratar el estreñimiento, una afección común, podría ayudar a prevenir el daño renal, señalan los expertos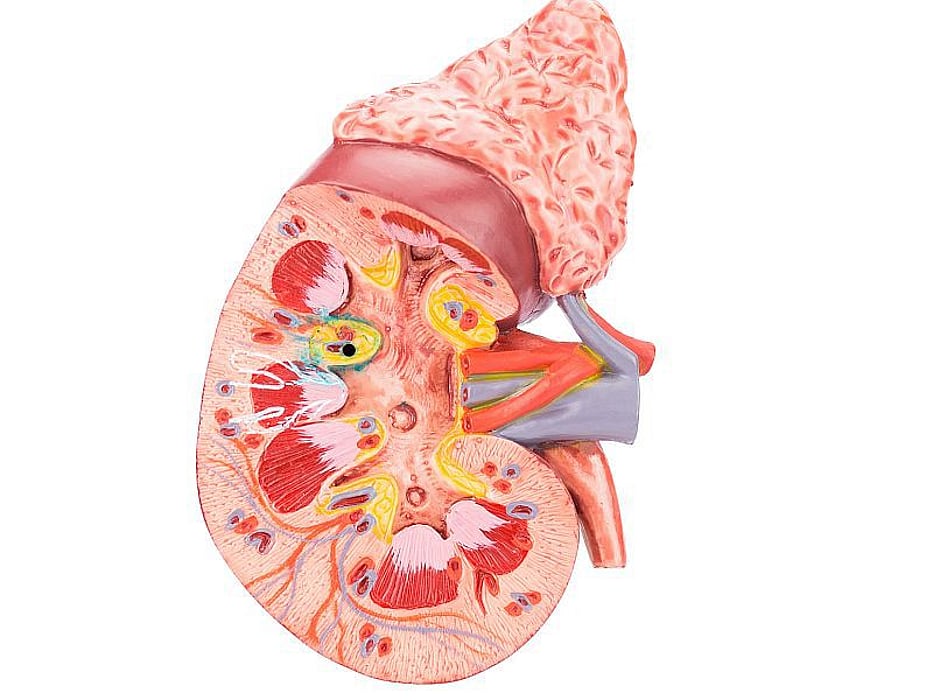 JUEVES, 10 de noviembre de 2016 (HealthDay News) -- Las personas con estreñimiento son más propensas a desarrollar enfermedad renal, encuentra un estudio reciente.
El descubrimiento sugiere que los problemas de los riñones se podrían prevenir o tratar al gestionar el estreñimiento, según investigadores del Centro de Ciencias de la Salud de la Universidad de Tennessee y del Centro Médico de la VA de Memphis.
Estudiaron los expedientes médicos de 3.5 millones de veteranos de EE. UU. con una función renal normal. Los observaron de 2004 a 2006, y luego se les siguió hasta 2013.
Los que sufrían de estreñimiento tenían un 13 por ciento más de probabilidades que los pacientes sin estreñimiento de desarrollar enfermedad renal crónica, y un 9 por ciento más de probabilidades de experimentar insuficiencia renal. El riesgo fue incluso mayor entre aquellos cuyo estreñimiento era más grave.
Pero el estudio no probó que el estreñimiento provoque enfermedad o insuficiencia renal.
En lugar de ello, "nuestros hallazgos resaltan el vínculo plausible entre los intestinos y los riñones, y ofrecen información adicional" sobre las posibles causas de la enfermedad renal, dijo el coautor del estudio, el Dr. Csaba Kovesdy, profesor de medicina en nefrología de la universidad.
"Nuestros resultados sugieren la necesidad de una observación cuidadosa de la trayectoria de la función renal en los pacientes con estreñimiento, sobre todo entre los que tienen un estreñimiento más severo", añadió en un comunicado de prensa de la Sociedad Americana de Nefrología (American Society of Nephrology).
El estudio aparece en la edición en línea del 10 de noviembre de la revista Journal of the American Society of Nephrology (JASN).
Si más investigaciones encuentran que el estreñimiento provoca enfermedad renal, tratarlo mediante cambios en el estilo de vida y/o probióticos podría proteger a la salud renal de los pacientes, planteó Kovesdy.
Más información
Para más información sobre la enfermedad renal, visite el Instituto Nacional de la Diabetes y las Enfermedades Digestivas y Renales de EE. UU.
Artículo por HealthDay, traducido por HolaDoctor.com
© Derechos de autor 2016, HealthDay

FUENTES: American Society of Nephrology, press release, Nov. 10, 2016
Consumer News in Spanish