September 7, 2018
El estigma es otra carga para muchas personas con psoriasis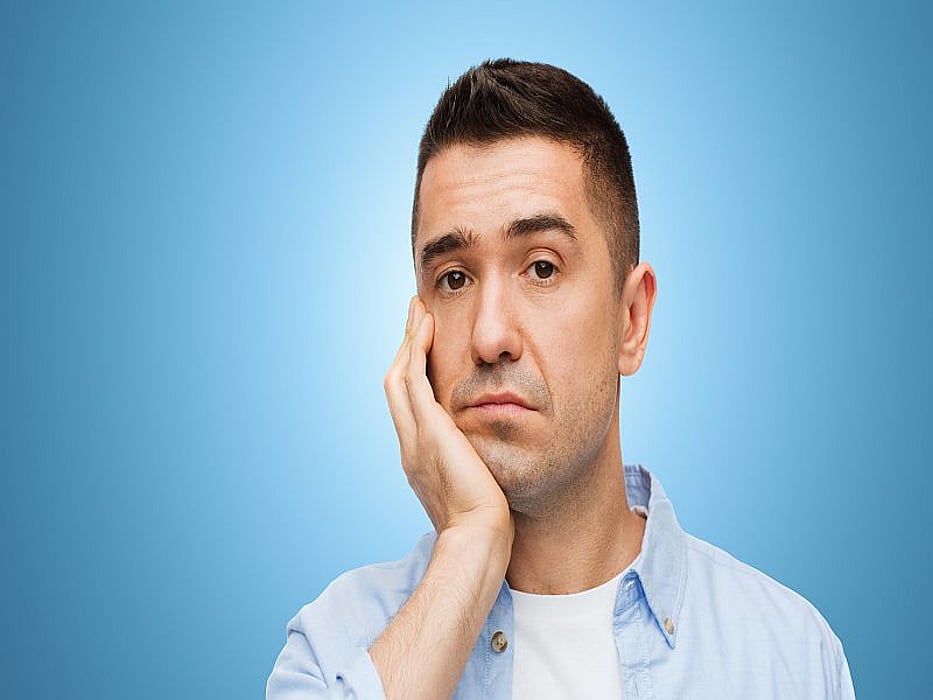 JUEVES, 6 de septiembre de 2018 (HealthDay News) -- Aunque la psoriasis no es contagiosa, muchos estadounidenses rehúyen de las personas con la afección cutánea, indica una investigación reciente.
El estudio incluyó a una muestra representativa de unos 400 estadounidenses que vieron imágenes de personas con psoriasis visible. Una gran cantidad pensaban erróneamente que la psoriasis es contagiosa o que solo afecta a la piel, y más o menos un tercio dijeron que no querrían invitar a las personas con la afección a sus hogares.
"Las personas con psoriasis sienten que no pueden ir a una piscina pública, ir a un salón a arreglarse el pelo, o les preocupa ir de vacaciones con sus familias", comentó el autor sénior del estudio, el Dr. Joel Gelfand, que aseguró que la carga de los pacientes con psoriasis es "tremenda".
"Esto nos informa sobre todo el trabajo que debemos hacer, como sociedad, para asegurarnos de que las personas tengan unos buenos conocimientos básicos sobre la salud, y que comprendan qué son estas afecciones de la piel y traten a las personas con respeto", planteó. Gelfand es profesor de dermatología y epidemiología en la Facultad de Medicina Perelman de la Universidad de Pensilvania, en Filadelfia.
La psoriasis es una enfermedad autoinmune crónica que afecta a un estimado de 8 millones de estadounidenses, que hace que las células de la piel crezcan demasiado rápido y se acumulen, resultando en parches rojos y escamosos. Las lesiones pueden ir y venir, y cubren cantidades variables de la superficie de la piel; provocan picazón, dolor y/o quemazón.
En los casos de moderados a graves, la psoriasis puede aumentar el riesgo de otras afecciones de la salud relacionadas con la inflamación, entre ellas el ataque cardiaco y el accidente cerebrovascular. Aunque la afección se puede tratar, no tiene cura.
El equipo de Gelfand encuestó a 187 estudiantes de medicina y a 198 personas del público general sobre sus percepciones respecto a las personas con psoriasis. Se mostraron a los participantes en la encuesta en línea ocho imágenes de personas con psoriasis, junto con unas fotos agrandadas de lesiones de psoriasis.
Las reacciones de los participantes de la encuesta subrayan el estigma y las ideas equivocadas asociadas con el trastorno, dijeron los investigadores.
Más de un 54 por ciento de los participantes del público general dijeron que no querrían tener una relación romántica con alguien que sufriera de psoriasis, y casi un 40 por ciento dijeron que ni siquiera desearían estrecharles la mano. Además, un 32 por ciento no querrían que alguien con psoriasis fuera a su casa, y un 45 por ciento dijeron que las personas con psoriasis eran poco atractivas.
El estudio también resaltó unos mitos persistentes: un 27 por ciento de los encuestados pensaban que la psoriasis era contagiosa, y un 53 por ciento consideraban que los que sufrían de psoriasis estaban enfermos.
Más o menos un tercio de los encuestados pensaban que la psoriasis solo afecta a la piel, y más de una cuarta parte dijeron que la psoriasis no es una enfermedad grave, mostraron los hallazgos.
Notablemente, los estudiantes de medicina que participaron en la encuestas mostraron unas opiniones que expresaban menos estigmas, lo que Rebecca Pearl, autora principal del estudio, consideró "alentador".
"Los estudiantes se convertirán en profesionales de la atención de la salud que no expresarán unas opiniones tan negativas como alguien sin un conocimiento o unas experiencias médicas", aseguró Pearl, profesora asistente de psicología en la Facultad de Medicina Perelman.
El Dr. Richard Fried es un dermatólogo con un consultorio privado en Yardley, Pensilvania, y no participó en la nueva investigación.
Aunque dijo que el estudio era pequeño, aseguró que los hallazgos son "enormemente importantes", y añadió que eran consistentes con lo que ve en la práctica clínica.
"Nos deja un poco sin aliento, en términos de lo grande que es la carga de los que sufren de psoriasis", dijo.
"La psoriasis puede ser muy caprichosa, y puede acabar con la alegría y la implicación en las vidas de las personas, pero con frecuencia esto no se reconoce", comentó Fried, que también es miembro de la junta de la National Psoriasis Foundation. "Los datos de este estudio son enormemente importantes".
Los autores del estudio dijeron que una mejor educación sobre la enfermedad y el contacto con las personas que la padecen podrían ayudar a aclarar los mitos y a aliviar el estigma.
Pearl dijo que quizá fuera útil que los anuncios de televisión sobre los medicamentos para la psoriasis, que son comunes, mostraran a pacientes con lesiones reales de psoriasis. Esto podría educar al público sobre el aspecto de la psoriasis para reducir la información errónea, afirmó.
"¿Podríamos evaluar qué sucedería si tuviéramos anuncios o campañas educativas de personas con psoriasis que mostraran sus lesiones, pero que siguieran participando en actividades normales, como por ejemplo jugar al aire libre con sus hijos?", preguntó. "¿Simplemente mostrarlas como personas normales podría reducir el estigma?".
El estudio aparece en una edición reciente en línea de la revista Journal of the American Academy of Dermatology.
Más información
Para más información sobre la psoriasis, visite el Instituto Nacional de Artritis y Enfermedades Musculoesqueléticas y de la Piel de EE. UU.
Artículo por HealthDay, traducido por HolaDoctor.com
© Derechos de autor 2018, HealthDay

FUENTES: Joel Gelfand, M.D., professor, dermatology, Perelman School of Medicine, University of Pennsylvania, Philadelphia; Rebecca Pearl, Ph.D., assistant professor, psychology, Perelman School of Medicine, University of Pennsylvania, Philadelphia; Richard Fried, M.D., dermatologist, Yardley, Pa., and medical board member, National Psoriasis Foundation; Aug. 29, 2018, Journal of the American Academy of Dermatology, online
Consumer News in Spanish