March 28, 2019
Docetaxel Chemo Ups Survival in High-Risk Localized Prostate Cancer
Findings based on addition of docetaxel chemotherapy to androgen suppression, radiotherapy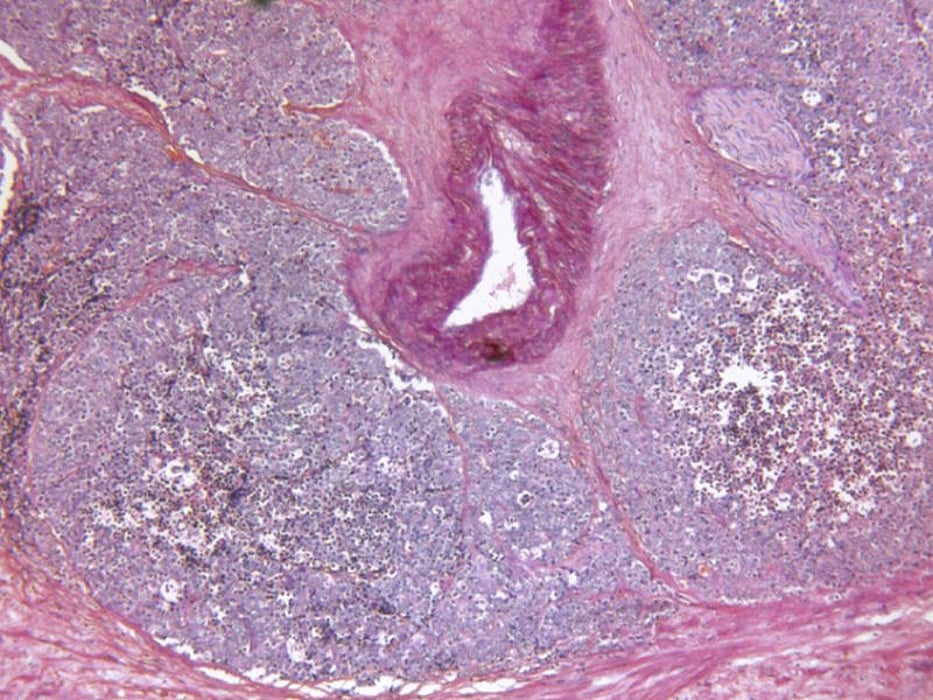 THURSDAY, March 28, 2019 (Pharmacist's Briefing) -- Adding docetaxel-based chemotherapy (CT) to standard treatment for high-risk nonmetastatic prostate cancer improves survival, according to a study published online March 12 in the Journal of Clinical Oncology.
Seth A. Rosenthal, M.D., from Sutter Cancer Centers in Sacramento, California, and colleagues assessed whether docetaxel CT could improve overall survival and clinical outcomes among patients with high-risk nonmetastatic prostate cancer. A total of 563 patients were randomly assigned to receive standard long-term androgen suppression (AS) plus radiotherapy (RT) with or without adjuvant CT.
The researchers found that during a median follow-up of 5.7 years, the four-year overall survival rate was 89 percent for AS + RT and 93 percent for AS + RT + CT (hazard ratio [HR], 0.69). There were fewer deaths resulting from prostate cancer in the AS + RT + CT arm versus AS + RT (23 versus 16 deaths). The six-year rate of distant metastasis was lower for AS + RT + CT versus AS + RT (9.1 versus 14 percent; HR, 0.6), and the six-year disease-free survival rate was higher for AS + RT + CT (65 versus 55 percent for AS + RT; HR, 0.76).
"The trial suggests that docetaxel CT may be an option to be discussed with selected men with high-risk prostate cancer," the authors write.
Several authors disclosed financial ties to pharmaceutical companies, including Sanofi, which partially funded the study.
Cancer: Prostate