February 3, 2017
10,000 Medicare Patients/Year Die in 7 Days After ER Discharge
May be due to gaps in medical knowledge about which patients need more attention, researcher says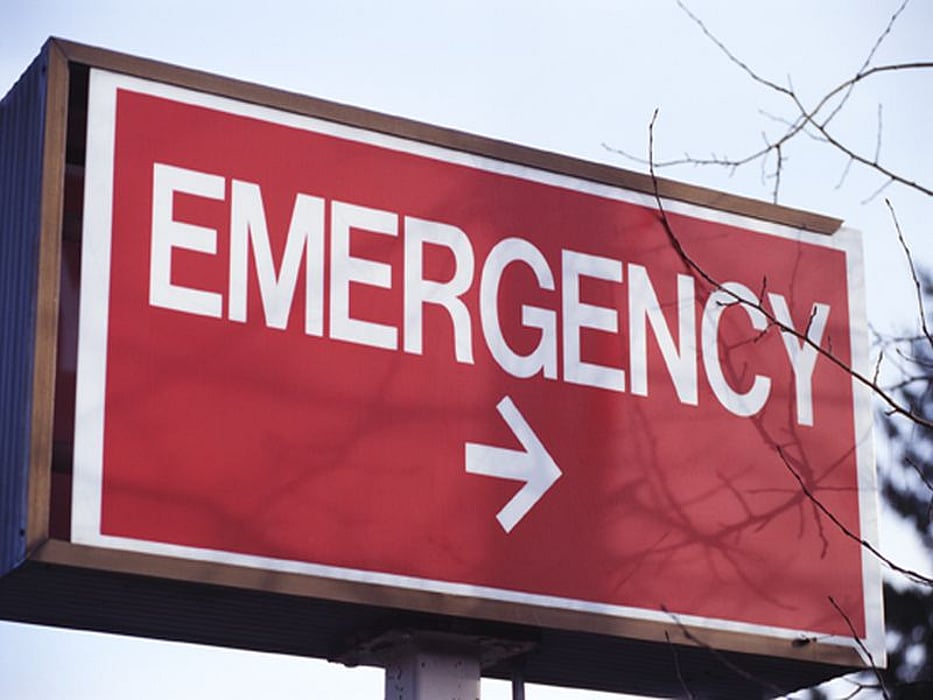 FRIDAY, Feb. 3, 2017 (HealthDay News) -- Each year, about 10,000 generally healthy U.S. Medicare patients die within seven days of discharge from a hospital emergency department, according to research published online Feb. 1 in The BMJ.
Ziad Obermeyer, M.D., staff physician in the Brigham and Women's Hospital department of emergency medicine in Boston, and colleagues looked at emergency department visits made by seniors between 2007 to 2012 across the United States. The data did not include patients with known serious illnesses or diagnoses of life-threatening conditions in the emergency department, anyone over 90, or those receiving palliative care.
The analysis of more than 16 million emergency department visits showed that the most common causes of death in the following week were atherosclerotic heart disease and chronic obstructive pulmonary disease. Another major cause was overdose from opioids, mostly after emergency department visits for pain and injuries. Deaths occurred far less often among patients seen at large, university-affiliated emergency departments with higher hospital admission rates and higher costs. Patients at greatest risk for death included those with confusion, shortness of breath, or generalized weakness. The researchers found that those with chest pain had a much lower risk of death.
"We know that hospitals vary a lot in how often they admit patients to the hospital from the emergency department, but we don't know whether this matters for patient outcomes," Obermeyer said in a hospital news release. "The variation in outcomes that we observed may be linked to gaps in medical knowledge about which patients need more attention from physicians."
Physician's Briefing