November 7, 2019
2009 to 2016 Saw Drop in 30-Day Mortality Tied to Emergency Care
Adjusted 30-day mortality trend was −0.198 per year after adjustment for confounding factors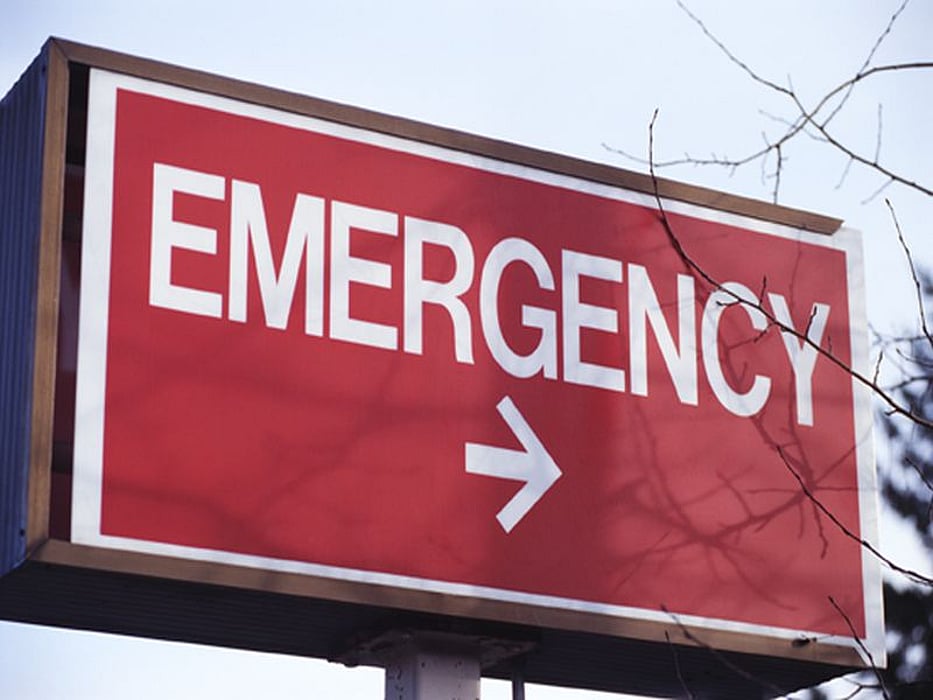 THURSDAY, Nov. 7, 2019 (HealthDay News) -- From 2009 to 2016, there was a decrease in 30-day mortality associated with emergency department care for Medicare beneficiaries, according to a study published online Nov. 4 in JAMA Internal Medicine.
Laura G. Burke, M.D., M.P.H., from Harvard Medical School in Boston, and colleagues examined trends in 30-day mortality rates associated with emergency department care among Medicare beneficiaries aged 65 years or older. Data were included for 15,416,385 emergency department visits at 4,828 acute care hospitals from 2009 to 2016.
The researchers found that from 2009 to 2016, there was an increase in the percentage of patients discharged from the emergency department, from 53.6 to 56.7 percent. During the same time period, unadjusted 30-day mortality decreased from 5.1 to 4.6 percent (−0.068 percent per year). The adjusted 30-day mortality trend was −0.198 percent per year after adjustment for hospital random effects, patient demographics, and chronic conditions, with the greatest magnitude of trend seen for patients with a higher severity of illness followed by those with a median and low severity of illness (−0.662, −0.103, and −0.009 percent, respectively, per year). There were declines in mortality in each category of emergency department disposition, including visits resulting in admission (−0.356 percent per year) and those resulting in discharge (−0.059 percent per year).
"In the context of decreasing admission rates, these findings appear to suggest that emergency department care in the United States may be improving meaningfully over time," the authors write.
Abstract/Full Text (subscription or payment may be required)
Editorial (subscription or payment may be required)
Physician's Briefing