September 2, 2020
Emergency Visits for E-Scooter Injuries Up From 2014 to 2019
Injuries nearly doubled, with head injuries most common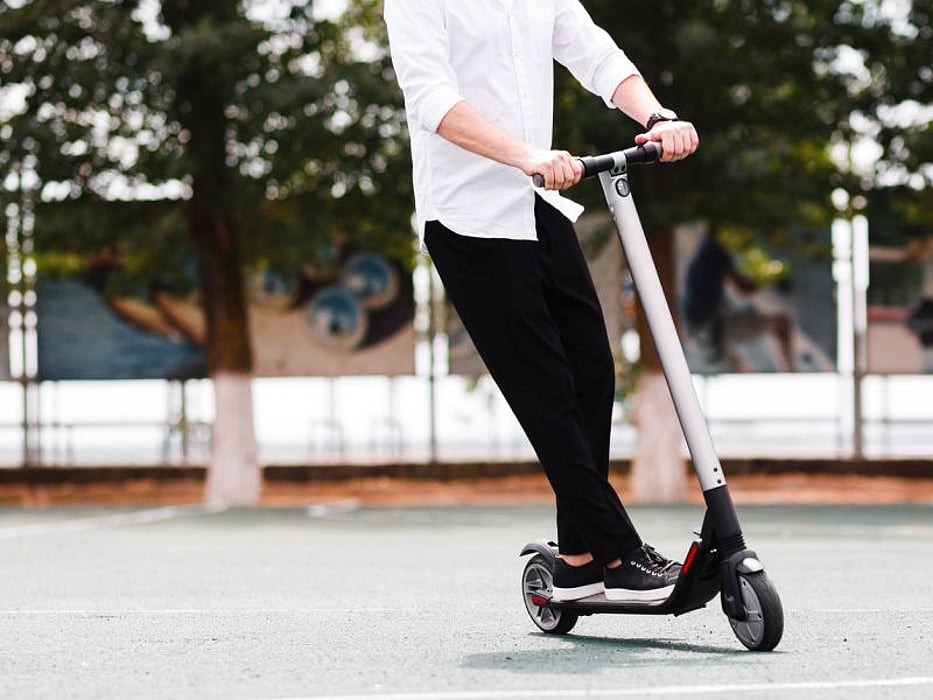 WEDNESDAY, Sept. 2, 2020 (HealthDay News) -- The incidence of emergency department visits for electric scooter (e-scooter) injuries increased from 2014 to 2019, according to a research letter published online Aug. 31 in JAMA Network Open.
Kevin Xavier Farley, from Emory University in Atlanta, and colleagues assessed the incidence of and trends among e-scooter injuries in the United States from 2014 to 2019 using data from the National Electronic Injury Surveillance System.
The researchers found that there were an estimated 70,644 emergency department visits for e-scooter-related injuries over the study period, with a mean age of 31.3 years for those injured (63.9 percent men). From 2014 to 2019, the number of emergency visits for e-scooter injuries increased from 4,881 to 29,628, yielding a population-adjusted incidence increase from 1.53 per 100,000 capita to 9.22 per 100,000. The most substantial increase in emergency visits for e-scooter injuries was seen among individuals aged 15 to 24 years and 25 to 39 years. The most common site of injury was the head, accounting for 27.1 percent of all injuries. Half of head injuries involved a traumatic brain injury. Patients presenting with a traumatic brain injury were more likely to be admitted to the hospital. Substance use was involved in 2,656 e-scooter injuries.
"Continued efforts should be made to investigate strategies, such as required helmet use, enforcement of laws against riding under the influence of alcohol or drugs, and e-scooter safety education, to potentially mitigate the most serious injuries and keep riders safe," the authors write.
Physician's Briefing