June 5, 2017
CDC: 14 in California Poisoned by Amanita phalloides Mushrooms
Foraging by novices tied to three people needing liver transplants and permanent brain damage in a child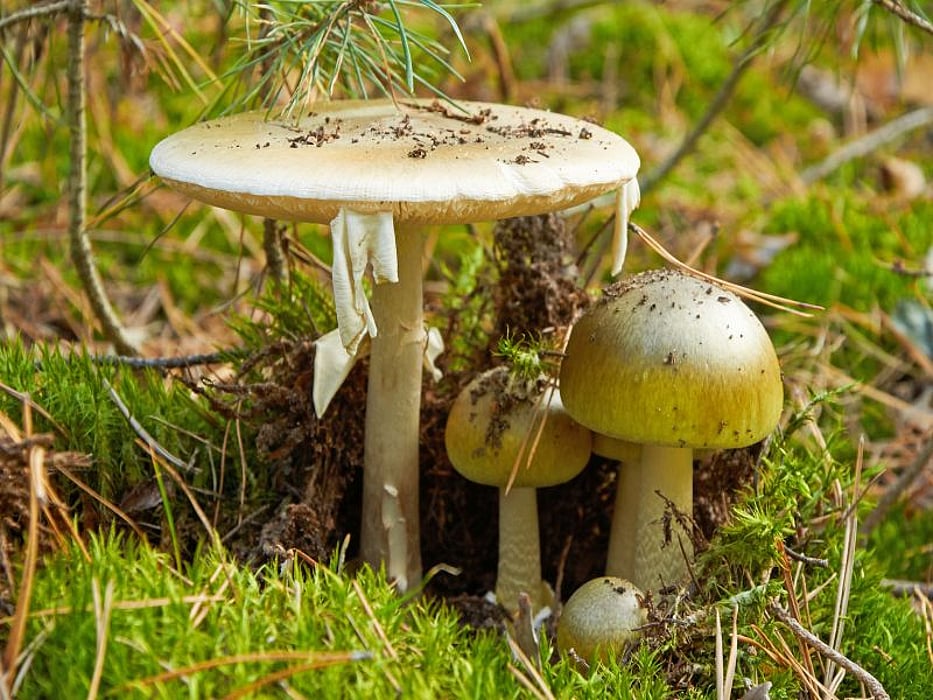 Amanita phalloides "death cap" mushroom
MONDAY, June 5, 2017 (HealthDay News) -- A bumper crop of Amanita phalloides ("death cap") mushrooms in northern California is likely to blame for the poisonings of 14 people in December, according to research published in the June 2 issue of the U.S. Centers for Disease Control and Prevention's Morbidity and Mortality Weekly Report.
The 14 individuals described in the report had eaten wild mushrooms they picked themselves or received from others. All 14 recovered, but three required liver transplants, including an 18-month-old who also suffered postoperative cerebral edema and permanent neurologic impairment, the researchers reported.
Early symptoms of poisoning included nausea, vomiting, and diarrhea, which led to dehydration and liver damage. And, it didn't take much of the mushroom to make people ill. Health care providers should contact their local poison control center for assistance if they see patients who are ill after eating foraged mushrooms, the study authors advised. A treatment already used in Europe -- intravenous silibinin -- is being tested in clinical trials in the United States.
The CDC recommends that anyone picking wild mushrooms have them evaluated by a specialist before eating them. "Wild-picked mushrooms should be evaluated by a trained mycologist before ingestion," according to the report. "Inexperienced foragers should be strongly discouraged from eating any wild mushrooms."
Physician's Briefing