March 12, 2012
Use of Head CT Varies Between Emergency Physicians
Variation is two-fold for overall use, about three-fold for patients with atraumatic headache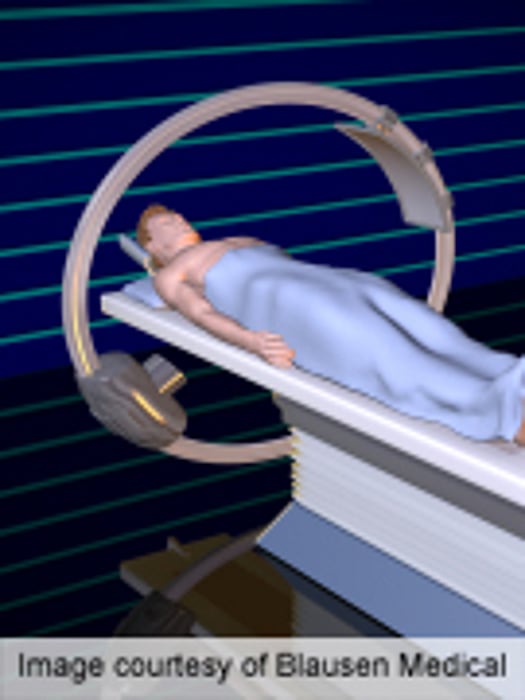 MONDAY, March 12 (HealthDay News) -- In the emergency department, there is wide interphysician variation in the use of head computed tomography (CT) overall, and for patients diagnosed with atraumatic headache, according to a study published online Feb. 13 in the American Journal of Medicine.
Luciano M. Prevedello, M.D., from Brigham and Women's Hospital in Boston, and colleagues investigated the magnitude of interphysician variation in the rates of head CT use, overall and for patients with atraumatic headaches. A total of 55,286 visits to the emergency department of a large urban academic hospital from 2009 were analyzed. The degree of interphysician variability associated with head CT ordering was assessed before and after controlling for patient, physician, and visit characteristics.
The researchers found that, overall, head CT examinations were ordered for 4,919 emergency department visits (8.9 percent). There was significant variation between physicians, with the unadjusted rate of head CT ordering ranging from 4.4 to 16.9 percent overall, per physician, and from 15.2 to 61.7 percent for patients diagnosed with atraumatic headaches. Overall, there was a two-fold variation in head CT ordering (6.5 to 13.5 percent), and for atraumatic headaches there was an approximately three-fold variation in head CT ordering (21.2 to 60.1 percent). This variation persisted after adjustment for confounding variables.
"Emergency physicians varied significantly in their overall use of head CT and their use of head CT in patients with atraumatic headache," the authors write. "Greater than two-fold variability in use still persists, both overall and for patients with atraumatic headaches."
Two authors disclosed financial ties to medical device companies involved in medical imaging.
Abstract
Full Text (subscription or payment may be required)
Physician's Briefing