January 8, 2020
Rate of Electronic Scooter Injuries Increased From 2014 to 2018
Significant increase found in age-adjusted e-scooter injury incidence, age-adjusted hospital admission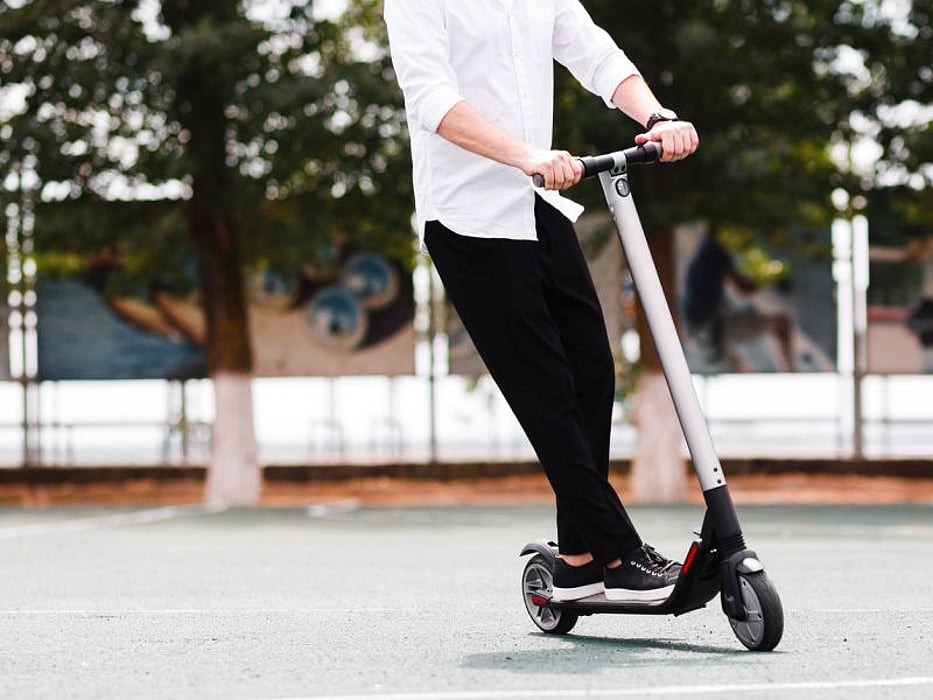 WEDNESDAY, Jan. 8, 2020 (HealthDay News) -- From 2014 to 2018, there was an increase in the incidence of electronic scooter (e-scooter) injuries and associated hospital admissions, according to a research letter published online Jan. 8 in JAMA Surgery.
Nikan K. Namiri, from the University of California in San Francisco, and colleagues examined trends in injury and hospital admission using data from the National Electronic Injury Surveillance System for injuries related to powered scooters from 2014 to 2018.
The researchers found that from 2017 to 2018, there was a dramatic increase in injuries and admissions associated with e-scooter use. A weighted total of 39,113 injuries occurred during the study period; 36 percent of those injured were women. There was a significant 222 percent increase in the age-adjusted e-scooter injury incidence, from 6 to 19 per 100,000. Age-adjusted hospital admission increased 365 percent, from 0.4 to 1.8. The highest proportion of patients was received by urban hospitals compared with rural and children's hospitals (78 versus 20 and 2 percent, respectively). The body region most frequently injured was stable during the study period, with 32 percent of injuries in 2018 involving the head. The proportion of injuries among those aged 18 to 34 years increased by 185 percent, while admissions increased by 354 percent in this age group.
"Despite being unable to account for ridership exposure, the nearly doubling of incident e-scooter trauma calls for improved rider safety measures and regulation," the authors write.
Abstract/Full Text (subscription or payment may be required)
Physician's Briefing