December 31, 2020
Remodeling for Wheelchair Access: (Part 1)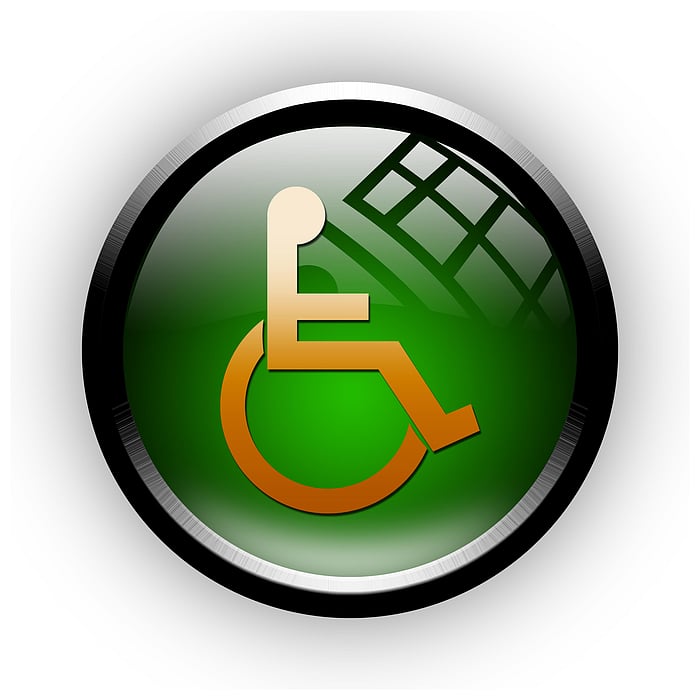 Shutterstock
Part I
Several summers ago, I was working on my house's teetering foundation when the phone rang. It was about my brother Miguel. He was on a helicopter, being airlifted to a trauma center. He had been returning home from a research trip when his colleague, who was driving, lost control of the car. It rolled over, snapping my brother's neck. His condition was anything but stable.
Even now, it's hard to think back to that day. The following months were an emotional rollercoaster for our entire family. During those first weeks, with my brother's life on the line, we scrambled to advocate for his medical needs while doing our best to fully grasp the consequences of his condition. Miguel was quadriplegic, unable to move or feel his arms and legs. Day by day we acknowledged his despair and searched along with him for a glimpse of what his future might hold.
But the future turned out differently than we thought it would. Although my brother's spinal cord injury caused complete paralysis below his shoulders, he got around with the aid of a mouth-operated power wheelchair. He returned to his job teaching at a university, got tenure, wrote several books with the aid of a voice-activated computer, and traveled all over the world, including two visits to our home country of Argentina, and then moved back to Santa Cruz, where several family members lived.
My brother was only 34 when he was paralyzed, but over the course of a lifetime -- whether through an accident, disease, genetics, or simply old age -- many of us will confront a condition that forces us to redefine our physical abilities. Or we may have aging parents, grandparents, or other relatives who find themselves in a wheelchair after a lifetime of using their legs to get around. Unless they're lucky enough to already live in a barrier-free home, chances are they -- or their relatives -- will have to make some changes. And there seems to be no better place to start than in their own homes.
Before you take a hammer and drill to the walls, though, think it through. You may want to read Remodeling for Wheelchair Access: Renovate or Move?. If redesigning the house for access is prohibitively expensive, perhaps it would be easier to look for a new home.
Here's what I've learned in remodeling my brother's house (and ours) for easy wheelchair access. Since I had done remodeling before, I was able to do the work myself, with the considerable help of family and friends; you may want to hire someone to do the job. Whichever route you choose, here are some basic tips for making your home more accessible.
Get ready for the homecoming
As Miguel got ready to return from his extended hospital stay to his home in Albuquerque, New Mexico, there was a sense of urgency to the preparations. My family and I had to line up round-the-clock caregivers, stock up on medical supplies, figure out how to pay the staggering hospital bills, support his emotional well-being, and -- equally pressing -- outfit a house to accommodate his new life as a quadriplegic.
Embarking on a major remodeling of his house just then was out of the question. My brother Cristian and I were mired down in extensive reconstruction of our 135-year-old home in Santa Cruz, California, which leaned like a small Tower of Pisa (we had bought it just after the Loma Prieta earthquake). Instead of remodeling, we decided to rent a new and unfamiliar house a few blocks away from Miguel's previous home in Albuquerque. While that option may not have been ideal, one weekend and three ramps later, my brother had a home to come back to.
Ramping up for access
You may never look at doorways and stairs in quite the same way when you have a friend or relative in a wheelchair. Miguel's power wheelchair obviously could not climb the steps leading to the door, so the first order of business was to install an entrance ramp. After that, we built one leading to the backyard and a short ramp to help him negotiate two small steps inside the house.
A ramp is usually the best way for a wheelchair user to negotiate the difference in levels between the outside and the interior of the home. Often giving onto a path that leads to a parking area or sidewalk, it should provide a safe, comfortable way to get into the home.
I already had the skills necessary to actually build the ramps, but design was another matter. The folks from Miguel's rehabilitation unit gave me the information I needed to get it done right the first time. (Your local rehabilitation unit can do the same for you.) The first rule of thumb is to match the ramp to the wheelchair user's abilities. Generally, it shouldn't exceed a ratio of 1:12, or 1 vertical inch per horizontal foot. Steeper ramps can be too difficult to climb, especially for those using manual chairs. For example, a vertical rise of two ordinary steps, or 14 inches, requires a ramp at least 14 feet long. (The doorway of our Santa Cruz house was so high that when Miguel visited, our "welcome" ramp extended almost all the way across the yard! If the doorway isn't that high, more gentle slopes of 1:15 or even 1:20 may be preferable, depending on your case.
Other important details involve runs and landings. Make sure that the clear, usable part of the ramp is at least 36 inches wide, with landings at top and bottom the same width or wider. Landings should also be a minimum of 60 inches long so that the wheelchair user can stop on a fully level area. Runs shouldn't exceed 30 feet without a landing to provide a short rest. When a ramp changes direction, it should include a clear 60-by-60-inch landing to provide adequate turning space. A safe ramp will have railings between 30 and 34 inches high on both sides, with solid curbs at least 2 inches high to prevent falls. Be sure the surface of the ramp is slip resistant: Painted surfaces in particular tend to be very slippery when wet; try adding a thin layer of sand between paint coats to prevent this.
You can construct ramps from wood or masonry to complement any home style. Wooden ramps tend to be less expensive as well as less permanent, lasting perhaps five years or so, depending on the type of wood used and exposure to the elements. You can also use concrete or other masonry, along with grade changes and plantings, to blend the ramp effectively into the surrounding landscape. If the difference in levels requires an exceedingly long ramp, however, you may want to consider installing an electric porch lift, which can lift the wheelchair to another level.
Now that the ramps are out of the way, you're ready to go inside -- almost.
Part II: Getting in the door(s)
References
Martha F. Somers. Spinal Cord Injury: Functional Rehabilitation. Appleton & Lange. Norwalk, Conn. See Chapter 18: Architectural Adaptations.
Nondescrimination on the Basis of Disability by Public Accommodations. Federal Register. Department of Justice, Office of the Attorney General. Part III, 28 CRF Part 36.
Adaptable Housing: A Technical Manual for Implementing Adaptable Dwelling Unit Specifications. Boston, Mace, & Long.
Wellness Library