June 20, 2021
Mike's Blog: The Heart of a Runner, Part 16
Born to run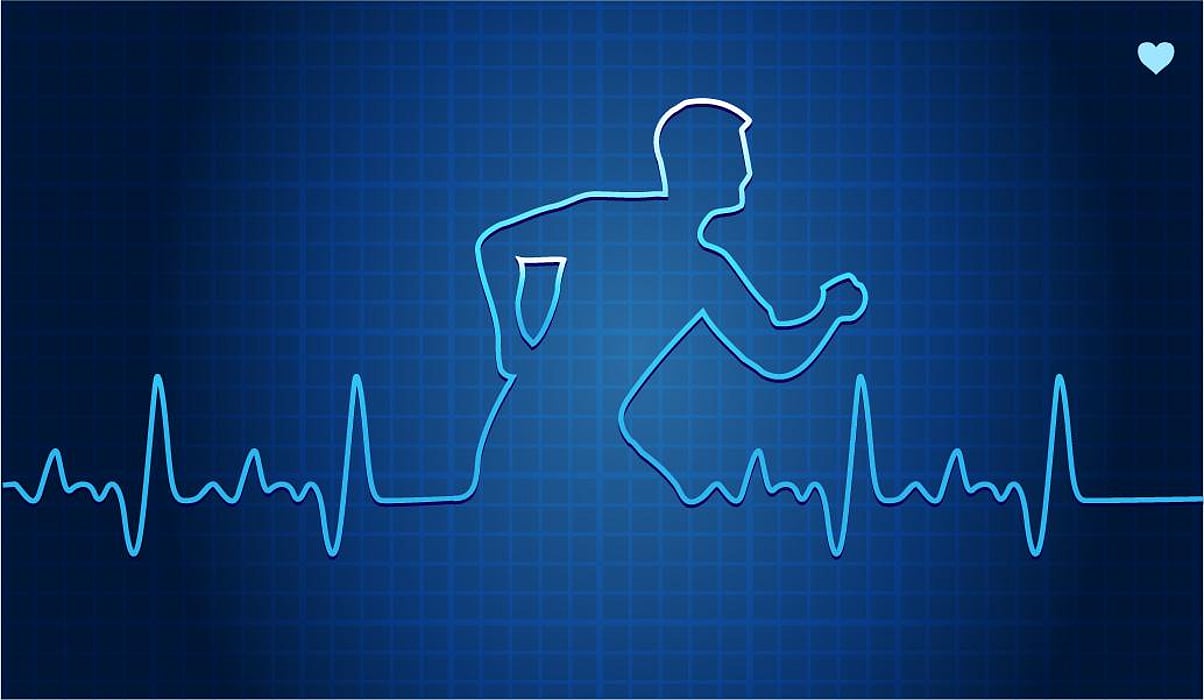 Delices/Shutterstock
Editor's note: Mike Ashland loved running. But after he moved from the San Francisco Bay Area to Oregon, and began working on a home renovation with his partner, he found himself more and more exhausted. Medical tests revealed that without his knowledge, he had suffered a massive heart attack that destroyed nearly half of his heart muscle. Within a month, Ashland went from being a marathon runner to a critically ill heart patient. With no job and no health insurance, he found himself facing the most serious crisis of his life. Ashland chronicles his perilous journey in this blog.
March 13
At 5:30 in the morning, we bundled up and headed into Portland for the annual Shamrock Run. An hour later, I was surrounded by thousands of bodies wrapped in spandex, lean, tight muscles still bound by the cold and just itching to stretch and take off. Eleven thousand hearts ready to pump their way through miles, water stops, hills and barricaded intersections. It was incredibly exciting.
My daughter was there for her very first run. I have a very strong schmaltz gene, so my heart often caught in my throat as I watched her get into starting position, then found her among the throng rounding the first turn. Finally, I stood on the barricade just below the finish line scanning the thousands coming in for her face. Suddenly, she was standing right in front of me. I could not have been prouder.
I was a marathoner. I used to be able to step out of my house in San Leandro, California, and run the 17 miles or so to Fremont. Or run up the 2 mile grade of Fairmont Hill and relish every moment of the climb. I would pull harder for oxygen, breath coming in with a little burn in the chest, lean a little bit into my stride and turn all my body sensors on to high to catch stray pain or exhaustion in the muscles I needed. Now I can get that feeling walking the driveway from the woodpile to the house. It just doesn't seem that long ago that my body was so finely tuned and trained.
On my fifth hospitalization, at OHSU, a physical therapy member of the cardiac transplant team bumped into me in the hallway. I was out for my fifth walk in the hallways -- desperate to keep what muscles I had and to get home. He walked with me for a while. He talked about the conditioning I'd need to be ready for a transplant. In my room he tested my body strength and flexibility. "Whoa," he exclaimed on one test where I practically threw him over my bed with my arm, "You're in great shape! You could do anything after your transplant!"
"Could I run a marathon?"
His eyes twinkled. This was clearly a transplant physical therapist's dream. "Yeah. You can do that. We can get you there."
Later, he came to my room with sketches he'd drawn of specific exercises as well as pages of stretches and exercises to get my whole body ready. To run. To stand among those thousands of hungry, lean bodies in the early morning, heart racing with excitement, anxious to get to the starting line and put my new heart to the test with my children alongside me.
It's a ways away, I know. I still have to get there.
But that's my plan. And I'm sticking to it.
Wellness Library