December 31, 2020
Cross-Country Skiing: What to Take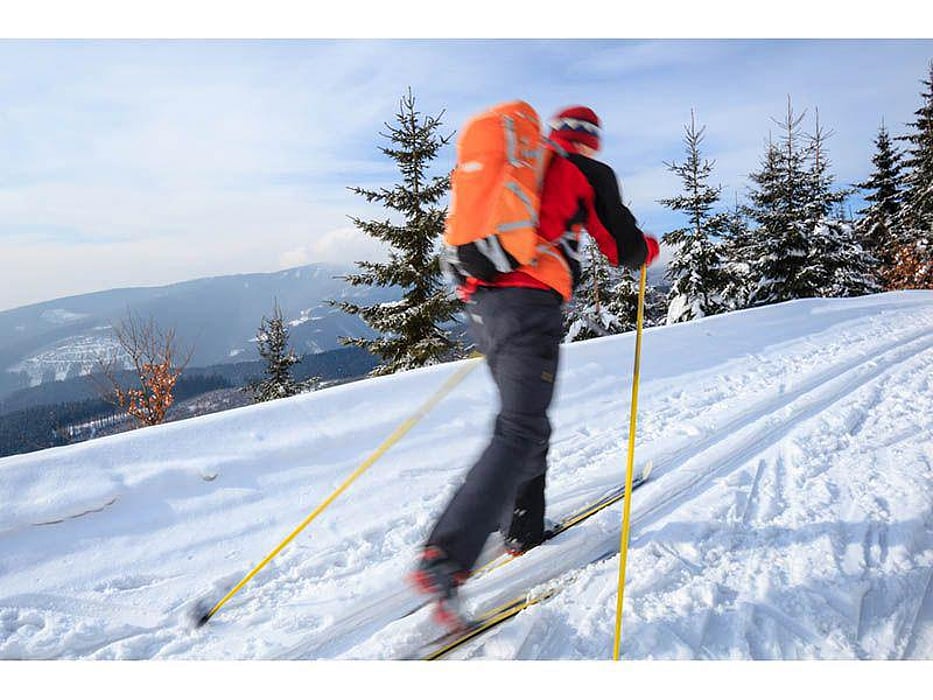 Looking for a fun way to get your exercise during the snowy days of winter? If you're sick of running the treadmill in your basement or dragging yourself to the gym for yet another aerobics class, you might want to pick up cross-country skiing. It's a great excuse to get outside during the winter months -- and it's considered one of the most complete forms of aerobic exercise around.
Visiting a nordic ski center in your area is probably the best way to get started. There you'll be able to rent equipment, arrange a lesson, and practice the push-and-glide motion on well-groomed courses. (Pick a flat trail your first time out.)
Below is a checklist of the basic gear you need to get out on the trails. You can print it out, and tick off each item as you pack it. If you'd like to personalize the list, you can copy and paste this article into a Word document on your computer and then add your individual essentials.
Equipment
As with snowboarding, getting stuck with incompatible bindings and boots is a common and frustrating pitfall. Be sure they match before you head out.
Skis with bindings (you'll probably want to start with "waxless" skis -- they're low maintenance and perform adequately in any kind of snow)
Poles
Boots (with insulating liners)
Clothing
Avoid jeans, sweatpants, sweatshirts, and other items usually made of cotton, which retains heat and moisture. You'll work up a sweat doing this sport, so you need to wear fabrics that help you stay dry and comfortable.
Try to dress in layers that you can shed if you get too hot. Choose a jacket that you can tie around your waist, for example, or bring along a knapsack so you can stuff unwanted outerwear inside it.
Thin long-sleeved undershirt (preferably made of a moisture-wicking material)
Synthetic fleece or similar thermal layer
Waterproof, wind-resistant shell or jacket
Thin long underwear for legs, if it's going to be chilly out (preferably made of a moisture-wicking material)
Waterproof pants or knickers
Lightweight, moisture-wicking socks (a wool blend if your toes tend to get cold)
Insulated, waterproof gloves
Winter hat or sun visor, depending on the temperature and the skies
Safety Accessories
Wilderness first-aid kit
Tinted goggles or sunglasses with complete protection from ultraviolet light (UV rays are amplified when they reflect off the snow, making them especially harmful to eyes and skin)
Sunscreen (choose one with a high sun protection factor, and reapply it frequently)
Lip balm with SPF 15
Bottle of drinking water or a portable hydration "bladder" (a tube from the water pouch lets you take a drink anytime)
Cell phone
GPS
Map of ski area
Extras
Heart rate monitor
Fanny pack (for food, water, first-aid kit, keys, wallet, and other small items)
Neck gaiter (to protect your face and neck on the coldest days)
Candy bar or energy bar
Disposable camera
References
Downing, John. Cross Country Ski World. "Equipment: Complete Introductory Guide."
Wellness Library