December 31, 2020
Quick and Healthful Snacks for Kids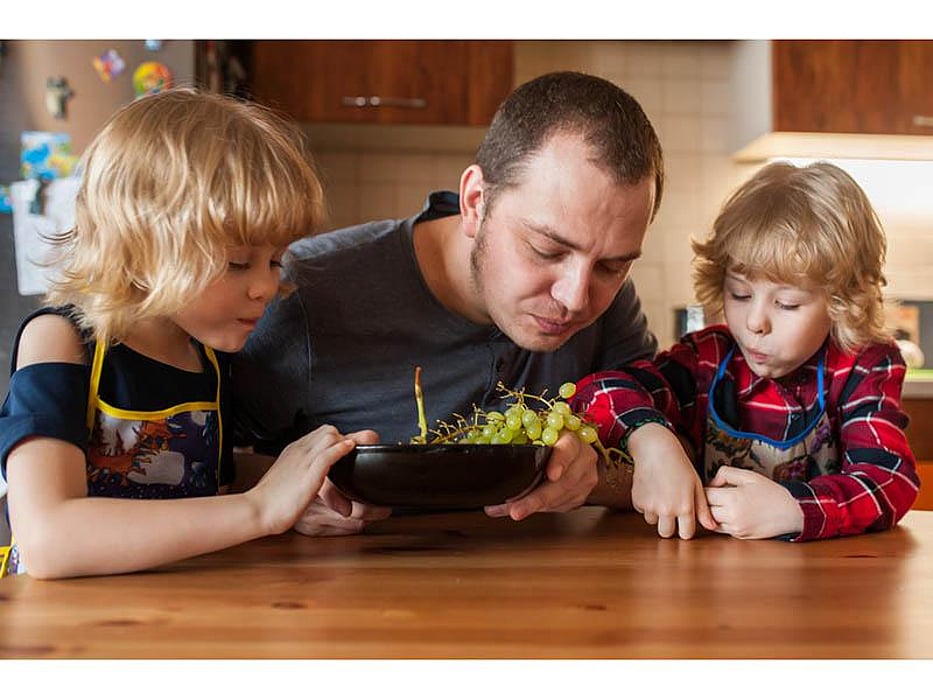 Shutterstock
Should I worry if my child loves to snack?
Not for a second. Kids need so much energy while they're growing up that they often can't get enough from three square meals. Instead of fretting, encourage your child to choose the most nutritious snacks.
What are the best choices?
Obviously a piece of fruit or handful of carrot sticks is the most healthful snack going. But there are plenty of other nourishing alternatives to junk food that your child will love. (If your child is under 4 years old, however, even nutritious foods like carrots can cause choking. For this reason, the American Academy of Pediatrics recommends that you should cut up any round, firm food to no larger than one half inch.) Here are a few suggestions:
Baked chips. Deep-fried potato chips typically get more than half of their calories from fat. Stock up on baked chips instead. A one-ounce serving of Lightly Salted Kettle Chips, for instance, gets just 25 of its 120 calories from fat. Baked tortilla chips are another good choice; you can find flavorful brands that get only a third of their calories from fat.
Light popcorn. (Don't give popcorn to children under 4-years-old.)Some brands of microwave popcorn are swimming in butter or partially hydrogenated vegetable oil (which can clog arteries). But Orville Redenbacher's Smart Pop! Gourmet Popping Corn is surprisingly low in fat and, like all popcorn, high in fiber.
Nuts. (Children under 4-years-old should not eat nuts, because they're a choking hazard.)It's a bum rap: Nuts are high in fat, but it's a kind that's as good for the heart and arteries as olive oil. (The exception is macadamia nuts, which are high in saturated fat.) Nuts are also loaded with protein and essential vitamins and minerals -- and they're wonderfully filling. You might want to toss together a trail mix of peanuts, raisins, and low-fat granola to keep on hand.
Granola bars. A great alternative to a gooey candy bar, a sweet, crunchy granola bar has fiber and far less fat.
Sunflower seeds. (Not recommended for children under 4-years-old.) High in fiber and protein, sunflower seeds are a powerhouse for growing kids. Sure, they're relatively high in fat, but most of it is monounsaturated, the healthful kind found in olive oil and nuts.
Fruit bars. Fig Newtons are low in fat and provide fiber and potassium. Raisin biscuits are another great choice. Only 20 percent of their calories come from fat, and the best brands are loaded with those crinkly iron-rich bits of sweetness.
Frozen fruit bars. The best of these frozen treats contain chunks of real fruit -- orange, pineapple, peach, and banana, to name a few. They're a great, fat-free summer refresher.
Frozen grapes. If your child resists eating fruit, try keeping a bowl of rinsed grapes in the freezer. (Remember to cut them in half for a child under 4-years-old.) They're rich in antioxidants -- and freezing seems to transform them into bonbons in the eyes of kids.
Fudgsicles. The classic American frozen treat deserves high praise. One bar has just 90 calories and only about a gram of fat.
Raisins. Loaded with antioxidants and high in carbohydrates (an immediate source of energy), raisins are also high in fiber and iron. Plus, kids love those little single-serving boxes. (However, the American Academy of Pediatrics does not recommend raisins for children under 4-years-old because they are a choking hazard.)
Fruit juice. Make sure it's 100 percent fruit, with no added sugar, and you'll give your child the goodness of fruit in a tall, refreshing glass.
Energy drinks. On a hot day when your kid just won't slow down, a sports drink like Gatorade can stave off dehydration. Some children who resist drinking water will happily gulp one of these sweet-tasting drinks.
Fruit shakes. Whip together a banana, a splash of fruit juice, and a handful of berries in your blender, and you've got a nutritious shake. You can add yogurt for more protein and calcium. For the best consistency, freeze the fruit beforehand or use frozen yogurt.
Further Resources
Roberta Larson Duyuff, MS, RD, CFCS, The American Dietetic Association's Complete Food & Nutrition Guide. Chronimed Publishing, 1996, 1998, 2006.
References
Roberta Larson Duyuff, MS, RD, CFCS, The American Dietetic Association's Complete Food & Nutrition Guide. Chronimed Publishing, 1996, 1998, 2006.
American Medical Association, Good Food That's Good For You: Good Nutrition at Every Age
American Academy of Pediatrics, HealthyChildren.org. Choking Prevention. http://www.healthychildren.org/English/health-issues/injuries-emergencies/pages/Choking-Prevention.aspx
American Academy of Pediatrics, HealthyChildren.org. Nutrition. http://www.healthychildren.org/english/healthy-living/nutrition/Pages/default.aspx
Wellness Library