June 20, 2021
Mike's Blog: The Heart of a Runner, Part 07
My new heart -- on layaway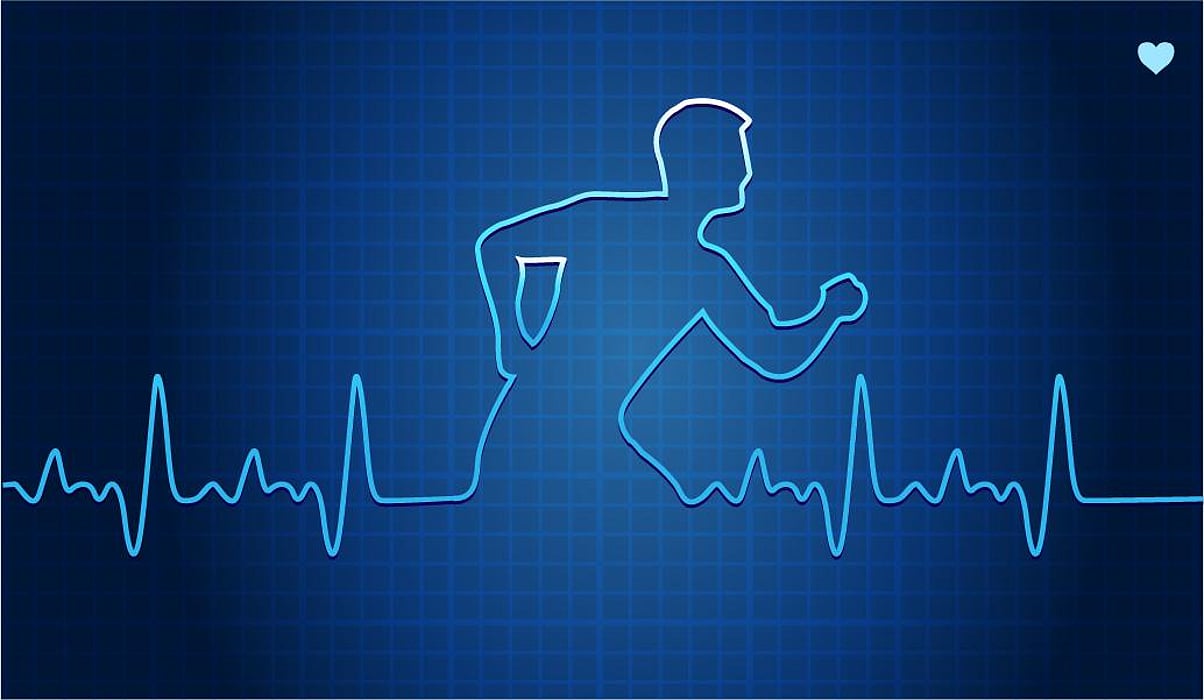 Delices/Shutterstock
Editor's note: Mike Ashland loved running. But after he moved from the San Francisco Bay Area to Oregon, and began working on a home renovation with his partner, he found himself more and more exhausted. Medical tests revealed that without his knowledge, he had suffered a massive heart attack that destroyed nearly half of his heart muscle. Within a month, Ashland went from being a marathon runner to a critically ill heart patient. With no job and no health insurance, he found himself facing the most serious crisis of his life. Ashland chronicles his perilous journey in this blog.
February 16
With chest x-rays in a big brown envelope, current medication packed in a little ditty bag, and a folder filled with forms, my blood pressure/weight and pulse records, and a list of questions, Judy and I made our way up to OHSU's cardiac failure/cardiac transplant unit. I was nervous all morning.
But two hours later we were both reassured. We felt that we were beginning the process of getting my health back.
One of the unit nurses clarified my medication data and history and took my vital signs. Then she took me to a hallway for a six-minute walking test. I was simply to walk from one end of the hall to the other, back and forth, for six minutes. A chair sat at each end for rest if necessary. The nurse started the stopwatch and I walked under her supervision. Twice I had to sit down to rest because I felt dizzy and had trouble breathing. That surprised me.
Back in the exam room, Judy and I waited for the doctors.
When my doctor began my checkup, he had me take off my shirt and lie down on the table. I thought he would place his stethoscope on me to listen to my heart. Instead he laid his hand on my chest for quite a long time. I realized later that he was feeling for the size of my heart. But it was a profoundly human, healing feeling.
Here's a summary of what I learned today and what the next steps will be:
My heart is damaged and is continuing to get worse.
Why? With alcohol, cholesterol, high blood pressure and smoking eliminated as causes, I fall into a category that is "without known cause", or idiopathic.
I'm feeling better at this point from the Digoxin. My heart is as fragile today -- or more fragile -- than it was a month ago when I went into the hospital. I was told not to stress it in any way.
I'm only at about half the target doses for the primary heart medications I need. These have to be increased slowly to be sure my blood pressure doesn't dip too low.
The drugs I'm taking have a downside, too. They interfere with the hormones generated by my brain and kidneys that try to compensate for my heart weakness. Those hormones, which speed up my heart and increase its size, are very destructive over time.
My average high end blood pressure is in the 80s/90s -- which means there's not a lot of room for it to drop.
I got new directions on what to do when I have chest pressure or pain. They told me how much nitro to take and when, and when to call 911.
I need an angiogram -- a way to look at a patient's blood vessels by injecting them with dye and examining them through an x-ray. I haven't had this test yet because my cardiologist thinks it would stress my heart too much. However, the information gained from an angiogram is critical to making decisions about next steps, so he wants to try a lower-risk way to perform the procedure. We discussed the procedure -- and also talked about how to finance it, since I don't have health insurance.
After all of this discussion, some questions remain. Can I tolerate the maximum dosage of medication? If I can get there, will the medications alone improve my quality of life? If the answers to these questions is no, a heart transplant is my only option.
It's a decision based on risk versus quality of life. There is a critical window for getting a heart transplant: It's between being too healthy and too sick. A transplant needs to be done before health deteriorates to a level so poor that it puts the success of the procedure at risk -- but not before trying to improve health and quality of life with medications. Right now I am still in the latter category.
One of my doctors told me that a social worker from the cardiac transplant team will call me tomorrow to go over financing options. He said this is not uncommon and that they work hard to find ways to help patients with financial hardships. It was a relief to have that issue on the table. Rather than delay tests that I need right now he is going to go ahead and set them up. I'll have to figure out how to pay as we go, and follow through on working with the social worker and other options for insurance support.
It really feels like I'm getting a team that is working on every level for my health.
A good beginning.
Wellness Library