May 11, 2018
Hair Care Products for Black Women May Disrupt Hormones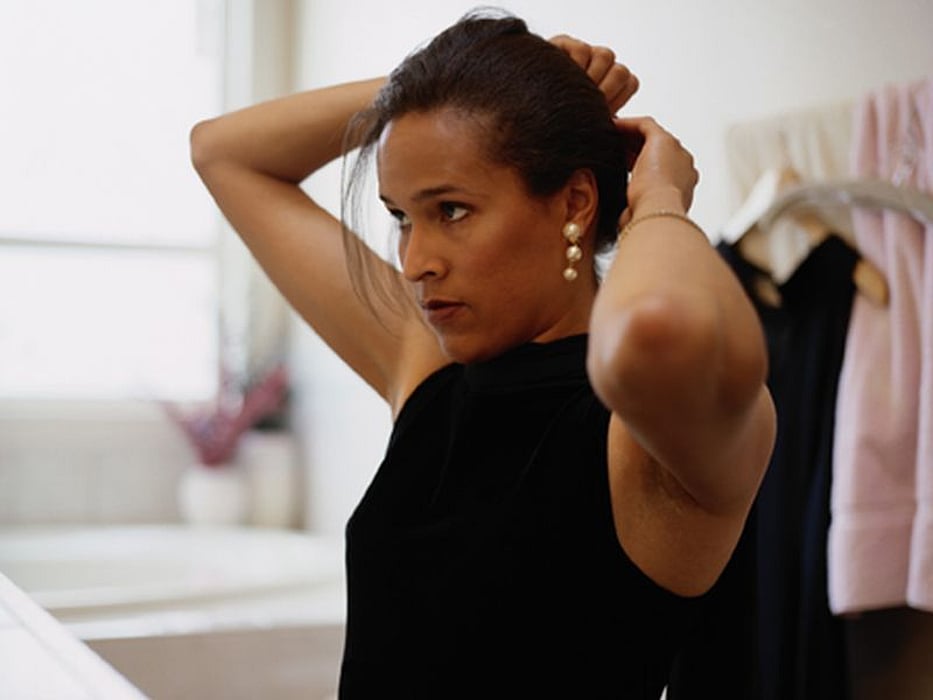 FRIDAY, May 11, 2018 (HealthDay News) -- Many black women use a plethora of hair care products that contain chemicals that can interfere with their hormones, researchers warn.
They noted these chemicals could be a reason why black women have higher rates of certain hormone-related health conditions than other women in the United States.
For example, black women begin puberty at younger ages, and they have higher rates of hormone-linked problems such as preterm birth, uterine fibroids and infertility than other groups of women. Their rates of breast cancer and endometrial cancer are also on the rise, according to the scientists at Silent Spring Institute in Newton, Mass.
"Chemicals in hair products, and beauty products in general, are mostly untested and largely unregulated," said study author Jessica Helm.
"This study is a first step toward uncovering what harmful substances are in products frequently used by black women, so we can better understand what's driving some of the health issues they're facing," she added in an institute news release.
Helm and her colleagues analyzed 18 different hair products used by black women, including hot oil treatments, anti-frizz hair polishes, leave-in conditioners, root stimulators, hair lotions and hair relaxers.
A total of 45 endocrine disruptors were detected in the products, with each product containing between six and 30 of the chemicals. In past studies these endocrine disruptors have been associated with a variety of ills such as asthma, reproductive disorders, birth defects and cancer, the researchers said.
Eleven products contained seven chemicals prohibited in the European Union or regulated under California's Proposition 65. Hair relaxers marketed for children had the highest levels of five such chemicals, the report said.
Parabens, fragrances, nonylphenols and diethyl phthalate were widely found in root stimulators, hair lotions and hair relaxers, while cyclosiloxanes were more often detected in anti-frizz products.
All the products contained fragrance chemicals, and 78 percent contained parabens. Eighty-four percent of the chemicals detected were not listed on the product label, according to the report.
"Unfortunately, companies aren't required to disclose everything that's in their products, so it's hard for consumers to make informed choices," said study co-author Robin Dodson.
While the chemicals detected by the researchers aren't unique to hair products used by black women, the levels in these products were generally higher than in other hair products, the researchers said.
The study was published recently in the journal Environmental Research.
"Black women are overexposed and under-protected from toxic chemicals," said Janette Robinson Flint, executive director of the nonprofit group Black Women for Wellness.
"This study is evidence that hair products are an important source of toxic chemicals, and that we need to remove these risks to protect black women's lives and prevent harm," Robinson Flint said in the release.
More information
The U.S. Food and Drug Administration has more on hair products.
SOURCES: Silent Spring Institute, news release, April 25, 2018
Consumer News