December 18, 2015
Marijuana Use Outpaces Smoking in High School Seniors
Fewer adolescents believing marijuana is harmful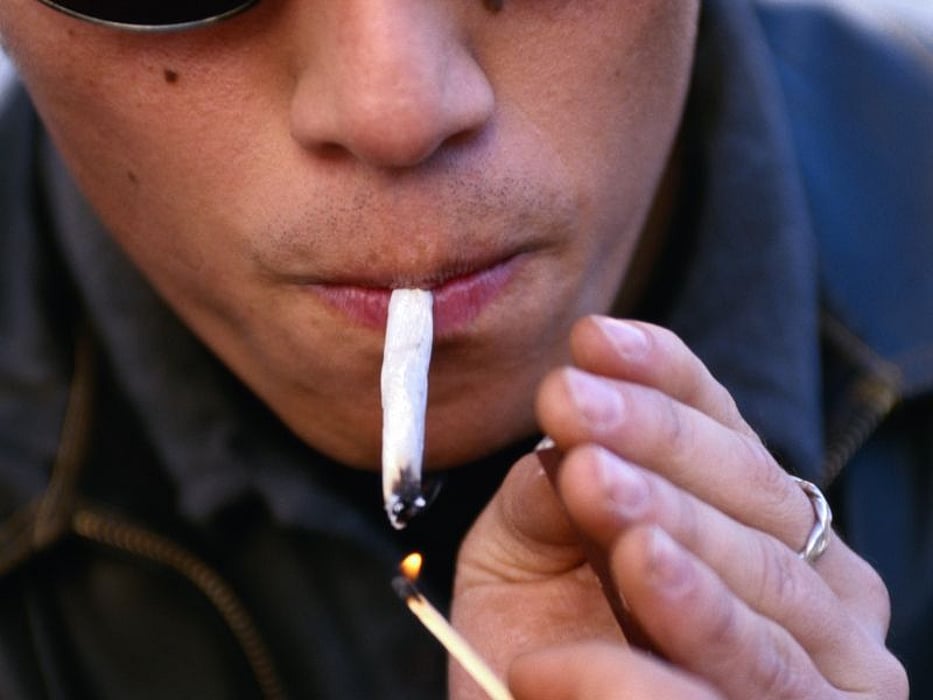 FRIDAY, Dec. 18, 2015 (HealthDay News) -- For the first time, more U.S. high school seniors are smoking marijuana than tobacco, according to the results of a survey conducted by the National Institute on Drug Abuse, part of the National Institutes of Health.
The new report, which was released Dec. 16, included data for 44,892 students from 382 public and private schools in the United States. The survey measured drug use and attitudes among eighth, 10th and 12th graders.
Among high school seniors, 38.6 percent said they used an illicit drug in the past year, with 15.2 percent saying they used an illicit drug other than marijuana. Belief that marijuana is risky continues to decline, with 31.9 percent of seniors saying it could be harmful, compared with 36.1 percent last year. Use of synthetic marijuana is at 5.2 percent among seniors, down from 11.4 percent in 2011. Use of heroin is at an all-time low at 0.3 percent for eighth graders and 0.5 percent for 10th and 12th graders. Use of MDMA (also known as Ecstasy or Molly) and LSD is generally stable or down. In 2015, 3.6 percent of seniors said they used MDMA, compared with 5 percent in 2014. Nonmedical use of Adderall remains high, at 7.5 percent among seniors. Use of prescription opioids continues to drop, with 4.4 percent of high school seniors using Vicodin, down from 10.5 percent in 2003.
Cigarette smoking has declined among teens. For example, tobacco use among 10th graders has dropped 54.9 percent in five years, going from 6.6 percent to 3 percent this year. Rates of other tobacco products and e-cigarettes, while not significantly changed from 2014, remain high, with 19.8 percent of 12th graders using hookahs, 16.2 percent using e-cigarettes, and 15.9 percent using little cigars. About twice as many boys as girls are using e-cigarettes, 21.5 versus 10.9 percent. Alcohol use continues to decline. About 17 percent of 12th graders report binge drinking, down from 19.4 percent last year.
Physician's Briefing