April 9, 2014
Obstructive Sleep Apnea Ups Risk of Barrett's Esophagus
Increasing severity of OSA associated with increasing risk of Barrett's esophagus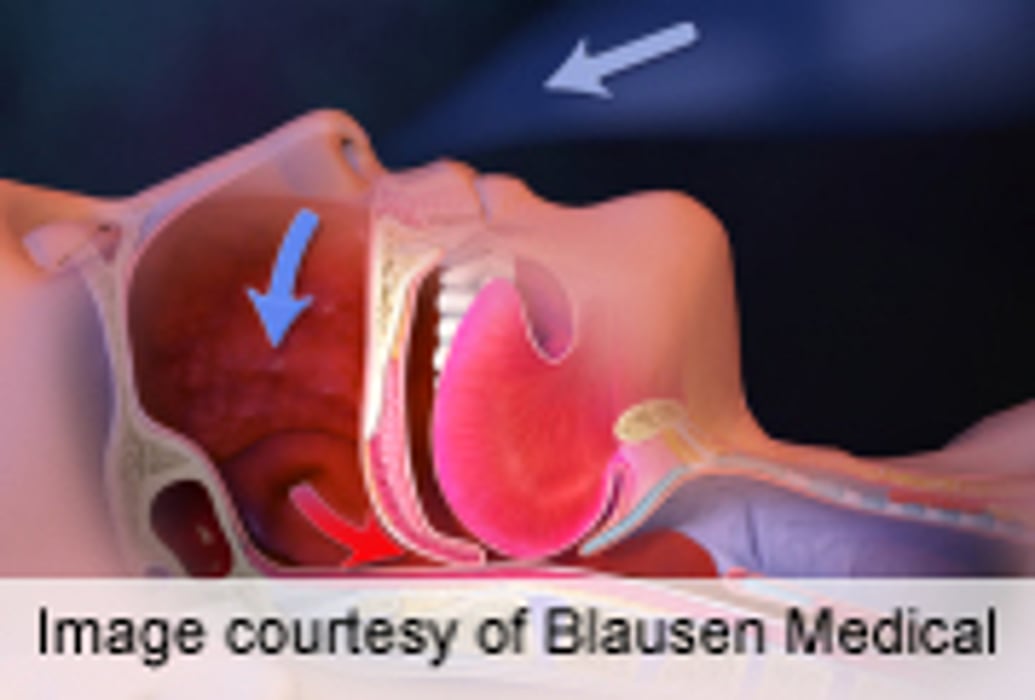 WEDNESDAY, April 9, 2014 (HealthDay News) -- Obstructive sleep apnea (OSA) is independently associated with increased risk of Barrett's esophagus (BE), according to a study published in the April issue of Clinical Gastroenterology and Hepatology.
Cadman L. Leggett, M.D., from the Mayo Clinic in Rochester, Minn., and colleagues examined the correlation between OSA and BE. Patients who had undergone a diagnostic polysomnogram and esophagogastroduodenoscopy were identified and randomly matched for age, sex, and body mass index (BMI) at the time of polysomnogram into four groups: BE but no OSA (36 individuals); OSA but no BE (78 individuals); OSA and BE (74 individuals); neither OSA nor BE (74 individuals).
The researchers found that, compared with those without OSA, individuals with OSA had an 80 percent increased risk for BE (odds ratio, 1.8; P = 0.03). The association was independent of age, sex, BMI, gastroesophageal reflux disease, and history of smoking. Increased risk of BE was seen with increasing severity of OSA, as measured by the apnea-hypopnea index (odds ratio, 1.2 per 10-unit increase in apnea-hypopnea index; P = 0.03).
"Because of the asymptomatic nature of BE and the associated higher risk of esophageal adenocarcinoma, patients with OSA may benefit from screening for BE," the authors write.
Abstract
Full Text (subscription or payment may be required)
Physician's Briefing