March 31, 2014
Risk-Stratified Care Improves Outcomes in Low Back Pain
Patients took less time off from work and health care costs were reduced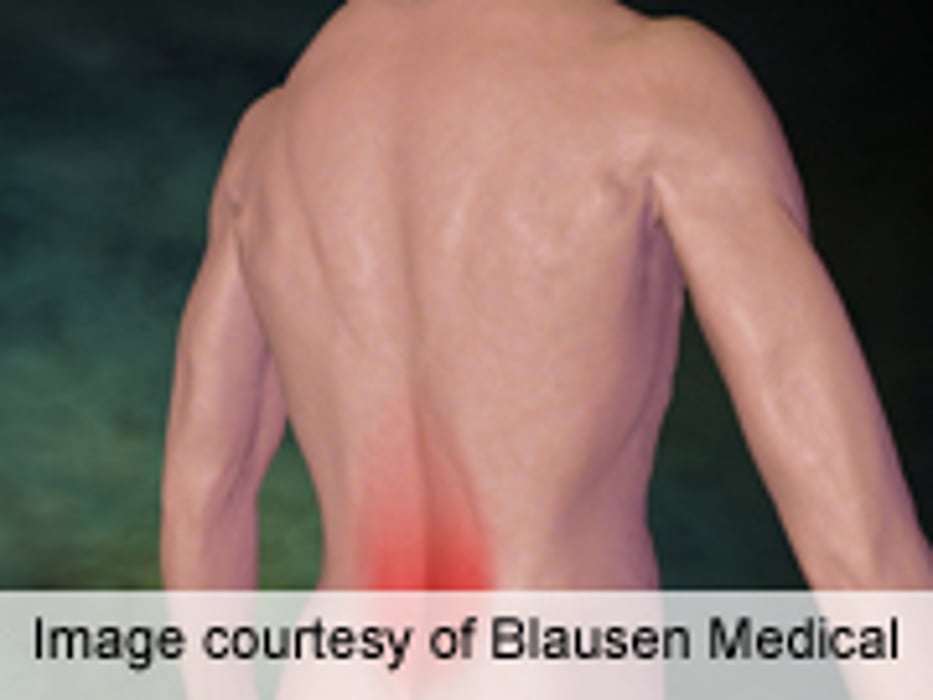 MONDAY, March 31, 2014 (HealthDay News) -- Use of risk-stratified care in a primary care setting for patients with low back pain improved outcomes without increasing health care costs, according to research published in the March/April issue of the Annals of Family Medicine.
Nadine E. Foster, D.Phil., of Keele University in the United Kingdom, and colleagues enrolled 1,647 adults with low back pain into the IMPaCT Back Study (Implementation to improve Patient Care through Targeted treatment). The researchers compared separate patient cohorts receiving six months of usual care (368 participants) or 12 months of care stratified according to low, medium, or high risk of persistent disability (554 participants).
The researchers found that, at six months of follow-up, patients receiving risk-stratified care for low back pain achieved a small but significant benefit in disability outcome compared with those receiving usual care (mean difference in disability score, 0.7; 95 percent confidence interval [CI], 0.1 to 1.4). The largest benefit in reduced disability was observed for patients in the high-risk category (mean difference in disability score, 2.3; 95 percent CI, 0.8 to 3.9). For those receiving risk-stratified care versus usual care, mean time taken off from work was halved (four versus eight days; P = 0.03), and health care costs were lower.
"Stratified care for back pain implemented in family practice leads to significant improvements in patient disability outcomes and a halving in time off work, without increasing health care costs," the authors write.
Physician's Briefing