May 22, 2014
Docs Still Prescribing Antibiotics for Acute Bronchitis
Despite guideline recommendations and educational efforts to decrease this practice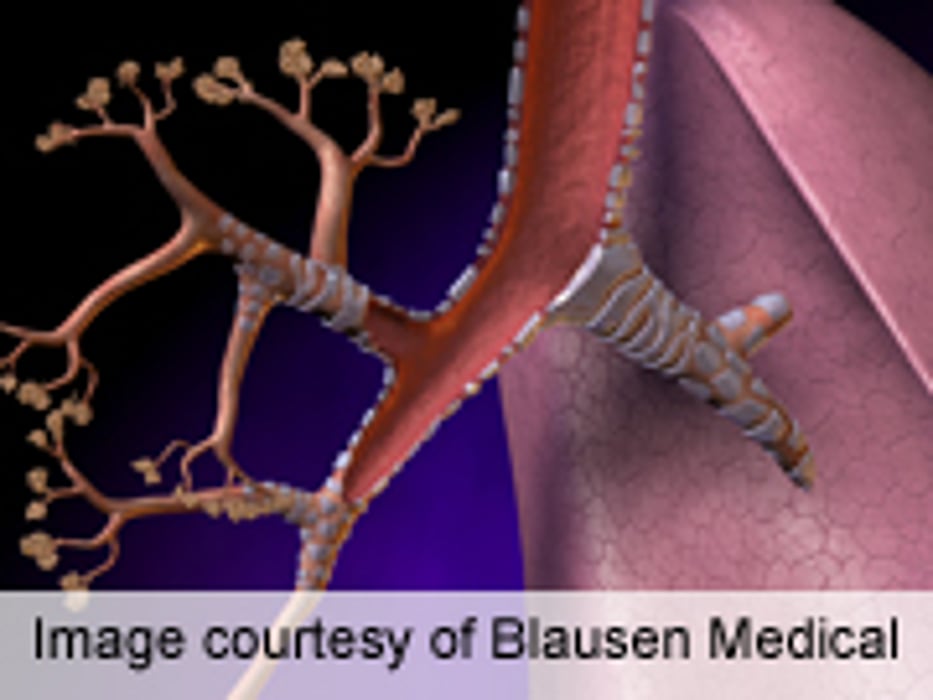 THURSDAY, May 22, 2014 (HealthDay News) -- Despite recommendations for avoiding use of antibiotics for treatment of acute bronchitis because of lack of efficacy, many physicians continue to prescribe them, according to research published in the May 21 issue of the Journal of the American Medical Association.
Michael L. Barnett, M.D., and Jeffrey A. Linder, M.D., M.P.H., of Brigham & Women's Hospital in Boston, analyzed data for a sample of 3,153 patient visits for acute bronchitis between 1996 and 2010. The authors sought to assess the antibiotic prescribing rate.
The researchers found that the overall antibiotic prescription rate for acute bronchitis visits was 71 percent (95 percent confidence interval [CI], 66 to 76 percent) and increased during the study period (adjusted odds ratio per 10-year period, 1.75; 95 percent CI, 1.06 to 2.90; P = 0.03). Antibiotic prescribing for acute bronchitis increased significantly in emergency departments. Physicians prescribed extended macrolides at 36 percent (95 percent CI, 32 to 41 percent) of acute bronchitis visits. Other antibiotics, including aminopenicillins, cephalosporins, and fluoroquinolones, were prescribed at 35 percent of visits (95 percent CI, 30 to 39 percent).
"Despite clear evidence, guidelines, quality measures, and more than 15 years of educational efforts stating that the antibiotic prescribing rate should be zero, the antibiotic prescribing rate for acute bronchitis was 71 percent and increased during the study period," the authors write.
Physician's Briefing