March 31, 2017
Church-Based Program Sings the Praises of Healthy Eating
12-week Body and Soul program promotes healthy eating among African-American church members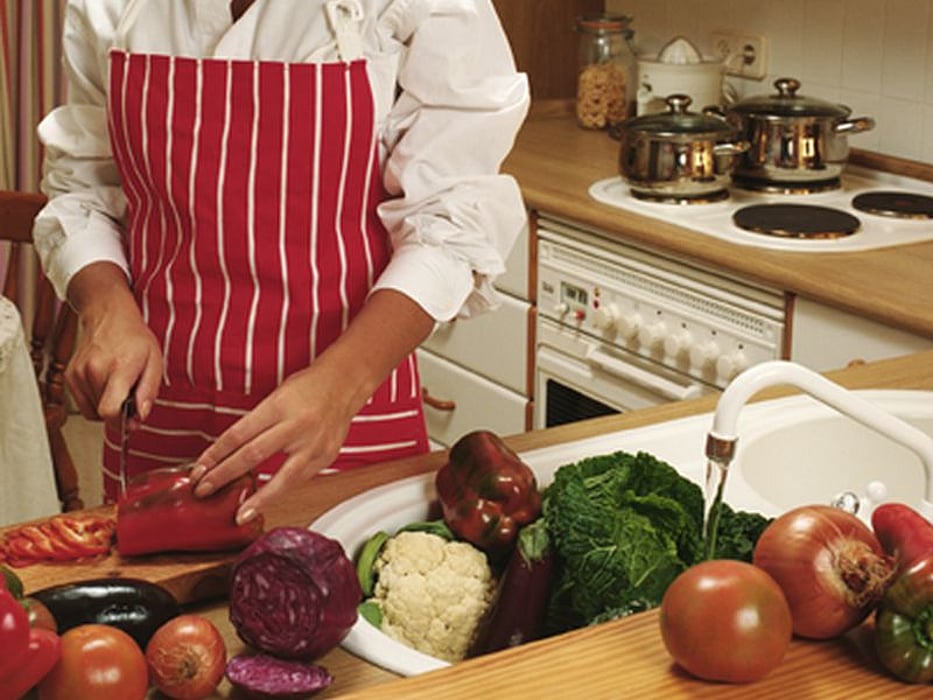 FRIDAY, March 31, 2017 (HealthDay News) -- Implementing a 12-week Body and Soul program that includes demonstration of healthy recipes and peer counseling is associated with increases in weekly servings of fruit and vegetables among African-American church members, according to a community case study published online March 23 in the U.S. Centers for Disease Control and Prevention's Preventing Chronic Disease.
Erika Ashley Pinsker, Ph.D., M.P.H., from the University of Minnesota Center for Health Equity in Minneapolis, and colleagues conducted a community engagement project to implement the 12-week Body and Soul program, which included demonstrations of healthy recipes and peer counseling at 20 churches. Three hundred ten participants completed baseline and follow-up surveys relating to eating habits and peer counseling experiences. Eleven church coordinators completed a survey evaluating the program.
The researchers observed an increase in participants' weekly servings of fruit and vegetables (baseline 4.3 and 4.5, respectively, versus follow-up, 5.3 and 5.4, respectively; both P < 0.001). The coordinators reported enthusiasm about the program at their church; 10 coordinators indicated that the pastor encouraged members to attend events. Engaging the pastor in program activities and scheduling events soon after church services contributed to program success. Challenges to implementation included variation in peer counseling among churches and low turnout at follow-up events.
"The project was successfully implemented in the 20 churches, and increases in healthy eating were observed," the authors write. "This project demonstrated that Body and Soul can be implemented in communities with little funds or other resources."
Physician's Briefing