October 31, 2019
Small Drop in Calories Purchased With Labeling in Restaurants
Calories per transaction decreased slightly, but reduction decreased in year after implementation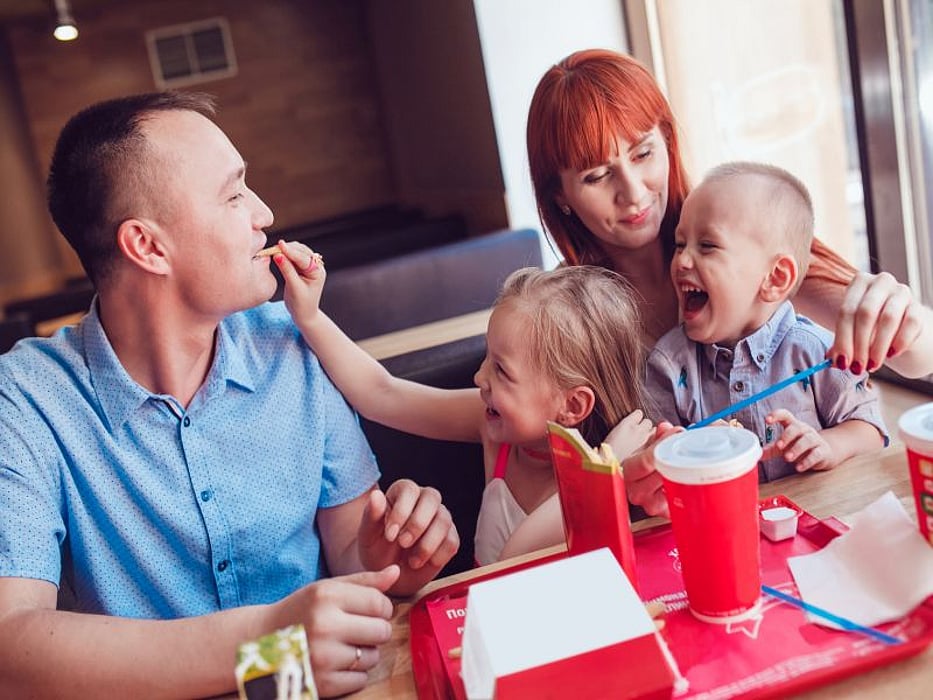 THURSDAY, Oct. 31, 2019 (HealthDay News) -- Implementation of calorie labeling in a large franchise of fast food restaurants was associated with a small decrease in mean calories per transaction, according to a study published online Oct. 30 in The BMJ.
Joshua Petimar, Sc.D., from the Harvard T.H. Chan School of Public Health in Boston, and colleagues conducted a quasi-experimental longitudinal study involving 104 restaurants with calorie information added to in-store and drive-through menus in April 2017. The overall level and trend changes in mean purchased calories per transaction were compared during the pre-labeling (April 2015 to 2017) and post-labeling (April 2017 to April 2018) implementation periods.
The researchers found that a level decrease of 60 calories/transaction was observed after labeling implementation, followed by an increasing trend of 0.71 calories/transaction/week during the year after implementation, regardless of the baseline trend. In sensitivity analyses, these results were generally robust to different analytic assumptions. A stronger level decrease and a stronger postimplementation trend change were seen for sides compared with entrees or sugar-sweetened beverages. The postimplementation trend in calories/transaction was higher in low- versus high-income census tracts (change of 0.94 [95 percent confidence interval, 0.67 to 1.21] versus 0.50 [95 percent confidence interval, 0.19 to 0.81] calories/transaction/week); the level decrease was similar between census tracts with higher and lower median income.
"These results imply that calorie labeling alone may not be enough to make sustainable reductions in calorie intake in fast food restaurants," the authors write.
Physician's Briefing