August 2, 2013
Happiness Affects Genes, but Source of Happiness Matters
People happy due to a sense of purpose have a lower stress-related expression profile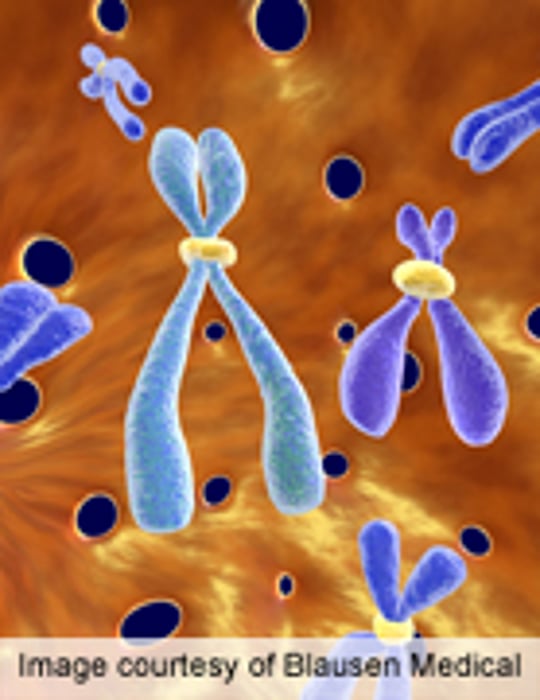 FRIDAY, Aug. 2 (HealthDay News) -- People who are happy due to self-gratification and people who are happy because they have a deep sense of meaning in life show different gene expression profiles, according to a study published online July 29 in the Proceedings of the National Academy of Sciences.
Barbara L. Fredrickson, Ph.D., from the University of North Carolina at Chapel Hill, and colleagues assessed 80 healthy adults for hedonic well-being (happiness that comes from consummatory self-gratification) and eudaimonic well-being (happiness that comes from having a deep sense of purpose and meaning in life) and analyzed their leukocyte basal gene expression profiles.
The researchers found that the stress-related conserved transcriptional response to adversity, which involves increased expression of proinflammatory genes and decreased expression of genes involved in antibody synthesis and the type I interferon response, was significantly upregulated in people with high levels of hedonic well-being and downregulated in people with high levels of eudaimonic well-being. Monocytes, plasmacytoid dendritic cells, and B lymphocytes were the primary cellular mediators.
"The finding that hedonic and eudaimonic well-being engage distinct gene regulatory programs despite their similar effects on total well-being and depressive symptoms implies that the human genome may be more sensitive to qualitative variations in well-being than are our conscious affective experiences," Fredrickson and colleagues conclude.
Physician's Briefing