April 12, 2017
Physicians Are Spending Half Their Time on Computer Tasks
Researchers estimate physicians devote 3.08 hours a day to face-to-face office visits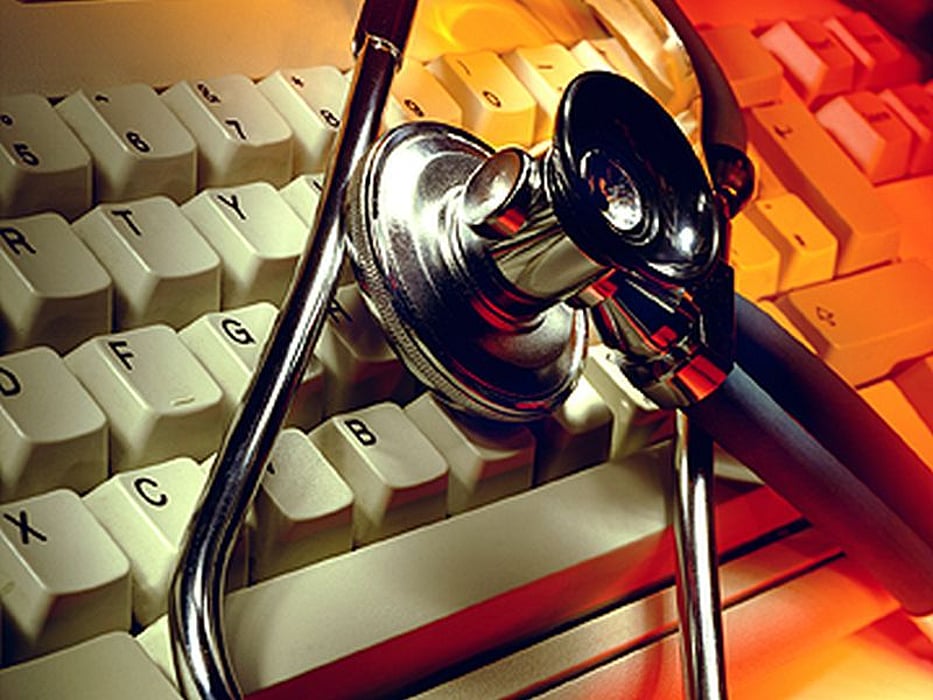 WEDNESDAY, April 12, 2017 (HealthDay News) -- Physicians spend roughly as many hours on computer work as they do meeting with patients, according to a study published in the April issue of Health Affairs.
Researchers focused on time stamps from electronic health records (EHRs) used by 471 primary care physicians at a community health care system between 2011 and 2014.
The doctors saw nearly 637,769 patients face-to-face at least once during the four-year study period. Time spent on EHRs rose during that time, while total minutes seeing patients declined. Overall, the researchers estimated that physicians devoted 3.08 hours a day to face-to-face office visits (average 15 minutes each) and 3.17 hours to desktop medicine. Much of the desktop medicine was patient-related, however. It included prescription refills, medical orders, sending messages to patients, and writing notes about patients in their files. These progress notes alone accounted for an average of two hours a day.
"There is growing evidence that excessive use of EHRs is negatively affecting physician well-being," lead author Ming Tai-Seale, Ph.D., M.P.H., associate director of the Palo Alto Medical Foundation Research Institute in California, told HealthDay. "Physicians with burnout symptoms are more likely to reduce their clinic time or even leave practice."
Physician's Briefing