April 11, 2014
In Older Women, Aerobic Training Ups Hippocampal Volume
Increased left hippocampal volume linked to reduced verbal memory and learning performance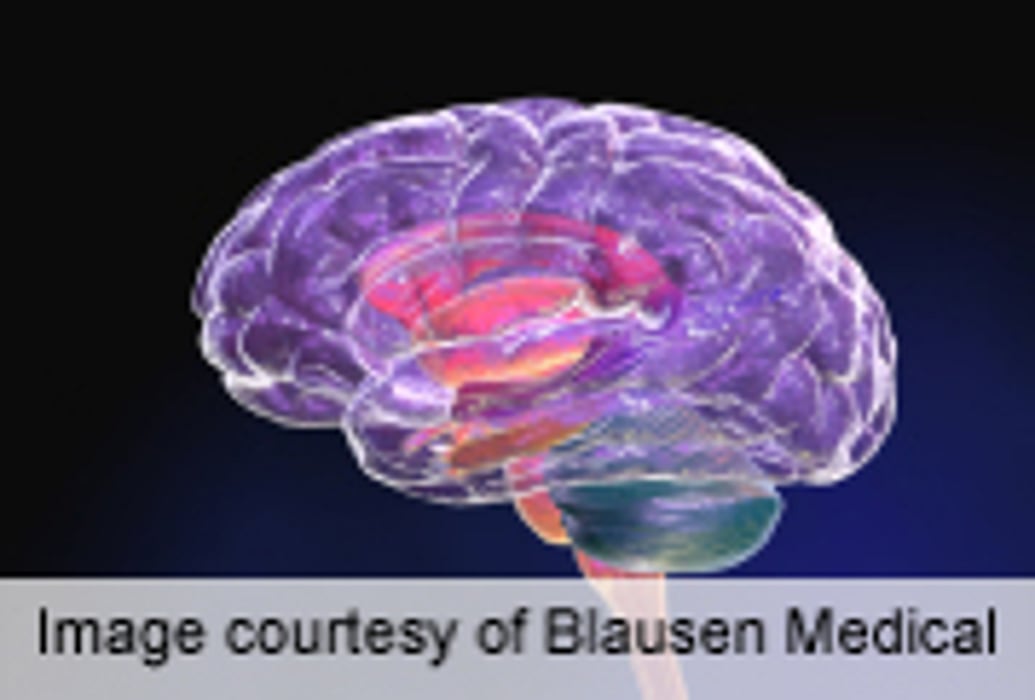 FRIDAY, April 11, 2014 (HealthDay News) -- For older women with probable mild cognitive impairment (MCI), aerobic training is associated with increased hippocampal volume, while increased left hippocampal volume is linked to reduced verbal memory and learning performance, according to research published online April 7 in the British Journal of Sports Medicine.
Lisanne F. ten Brinke, from Maastricht University in the Netherlands, and colleagues conducted a secondary analysis to examine the effect of aerobic and resistance training on hippocampal volume, and the link between hippocampal volume and memory. Data were included for 86 women (70 to 80 years old) with probable MCI who were randomized to a six-month, twice-weekly program of aerobic training, resistance training, or balance and tone training (control). To determine hippocampal volume, participants underwent a 3-Tesla magnetic resonance imaging scan at baseline and trial completion.
The researchers found that left, right, and total hippocampal volumes were significantly increased in the aerobic training group versus the balance and tone training group (P ≥ 0.03). Increased left hippocampal volume correlated independently with decreased verbal memory and learning performance, as indexed by loss after interference, after accounting for baseline cognitive function and experimental group (P = 0.03).
"More research is needed to ascertain the relevance of exercise-induced changes in hippocampal volume on memory performance in older adults with MCI," the authors write.
Abstract
Full Text (subscription or payment may be required)
Physician's Briefing