July 28, 2014
AUGS/IUGA: Bariatric Surgery Improves Urinary Incontinence
Over three years of follow-up, reduction in frequency of episodes, more experience remission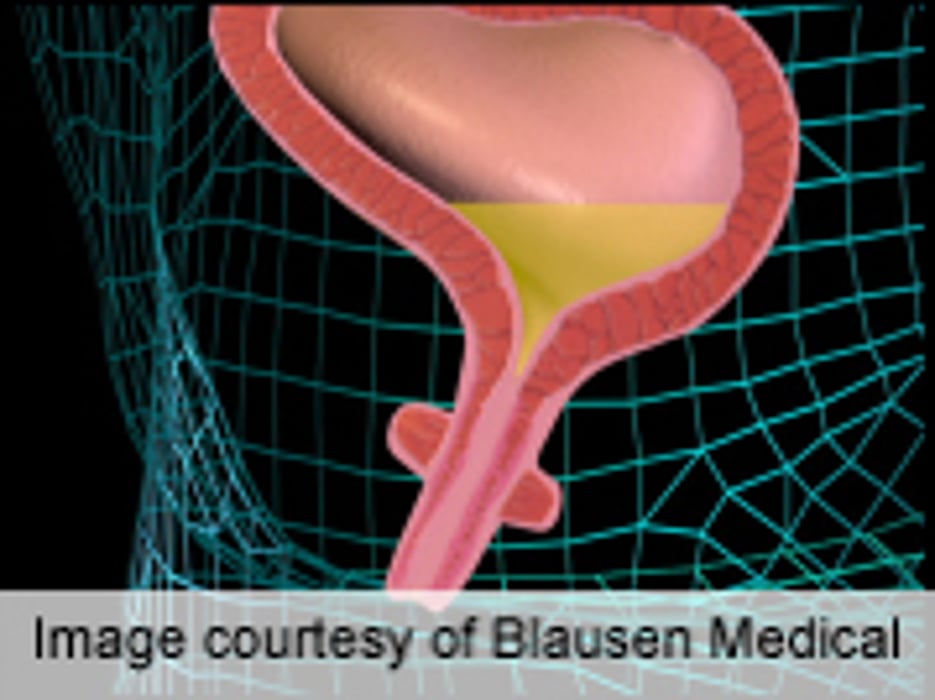 MONDAY, July 28, 2014 (HealthDay News) -- For obese women with prevalent urinary incontinence (UI), the frequency of UI episodes is reduced during three years of follow-up after bariatric surgery, according to a study presented at the American Urogynecologic Society and the International Urogynecological Association 2014 Scientific Meeting, held from July 22 to 26 in Washington, D.C.
Leslee Subak, M.D., from the University of California San Francisco School of Medicine, and colleagues examined the change in the frequency of UI episodes among severely obese women after bariatric surgery. A total of 1,565 women completed a self-administered UI questionnaire to examine UI prevalence at baseline and at one or more annual follow-up assessments within three years.
The researchers found that 49 percent of the women had prevalent UI at baseline, and they reported an average of 10.9 UI episodes per week. Most underwent Roux-en-Y gastric bypass (70 percent) or adjustable gastric banding (25 percent). At all follow-up time points there were significantly fewer UI episodes than at baseline, although episode frequency increased after year one (total UI episodes per week, 2.7, 4.0, and 4.0 at years one, two, and three, respectively). Remission was also higher at year one (70.3 percent) than at year two or three (61.7 and 60.6 percent, respectively). Younger age correlated with reduced UI frequency and UI remission (odds ratios per 10 years younger, 1.43 and 1.52, respectively). Correlations were also seen for greater weight loss (odds ratios per 5 percent weight loss, 1.35 and 1.31, respectively).
"Improvement in UI appears to be another important benefit of bariatric surgery," the authors write.
Several authors disclosed financial ties to the pharmaceutical and nutrition industries.
Physician's Briefing