December 23, 2013
Review Quantifies Risks Associated With Bariatric Surgery
Complication and reoperation rates 7 and 17 percent, respectively; 30-day mortality 0.08 percent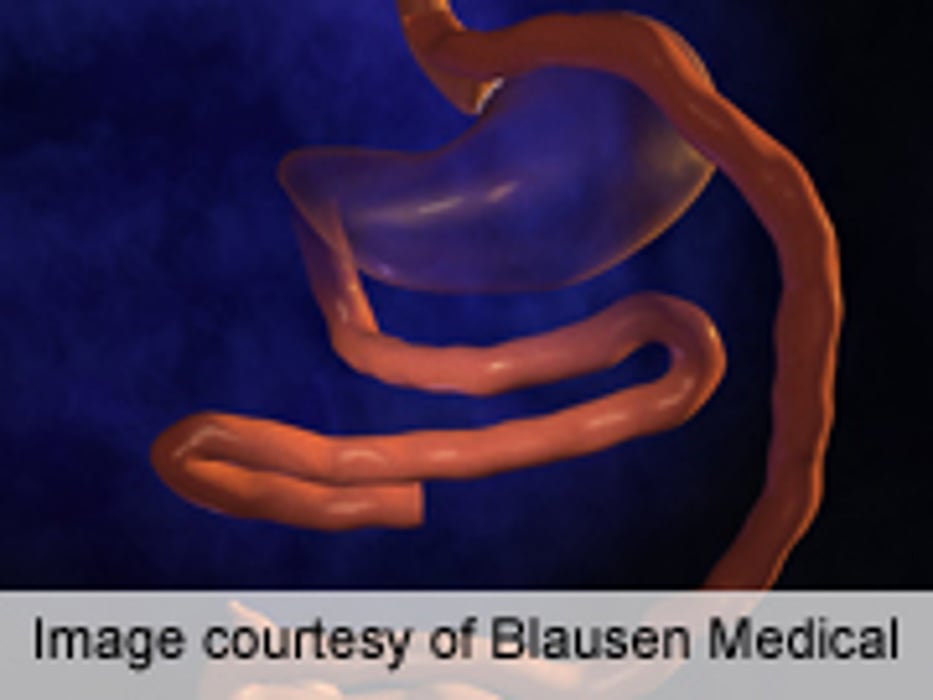 MONDAY, Dec. 23, 2013 (HealthDay News) -- Bariatric surgery is effective for weight loss, but is associated with risks of complications, reoperations, and death, according to a review published online Dec. 18 in JAMA Surgery.
Su-Hsin Chang, Ph.D., from the Washington University School of Medicine in St. Louis, and colleagues conducted a systematic literature review and meta-analysis to examine the effectiveness and risks of bariatric surgery. One hundred sixty-four studies (37 randomized clinical trials and 127 observational studies) involving 161,756 patients (mean age, 44.56 years; mean body mass index, 45.62 kg/m²) were included in analyses.
The researchers found that the mortality rates within 30 days and after 30 days were 0.08 and 0.31 percent, respectively, in the randomized clinical trials. At five years post-surgery, body mass index loss was 12 to 17 kg/m². The complication and reoperation rates were 17 and 7 percent, respectively. Of the different approaches, gastric bypass was associated with more complications but was more effective for weight loss, while adjustable gastric banding correlated with lower mortality and complication rates but had higher reoperation rates and less substantial weight loss compared with gastric bypass. For weight loss, sleeve gastrectomy was more effective than adjustable gastric banding and was comparable to gastric bypass.
"Bariatric surgery provides substantial and sustained effects on weight loss and ameliorates obesity-attributable comorbidities in the majority of bariatric patients, although risks of complication, reoperation, and death exist," the authors write.
Abstract
Full Text (subscription or payment may be required)
Physician's Briefing