October 21, 2021
Fibrosis Stages F3, F4 in NAFLD Linked to Higher Mortality Risk
Incidence of all-cause mortality increased with increasing fibrosis stage; increase also seen in liver-related complications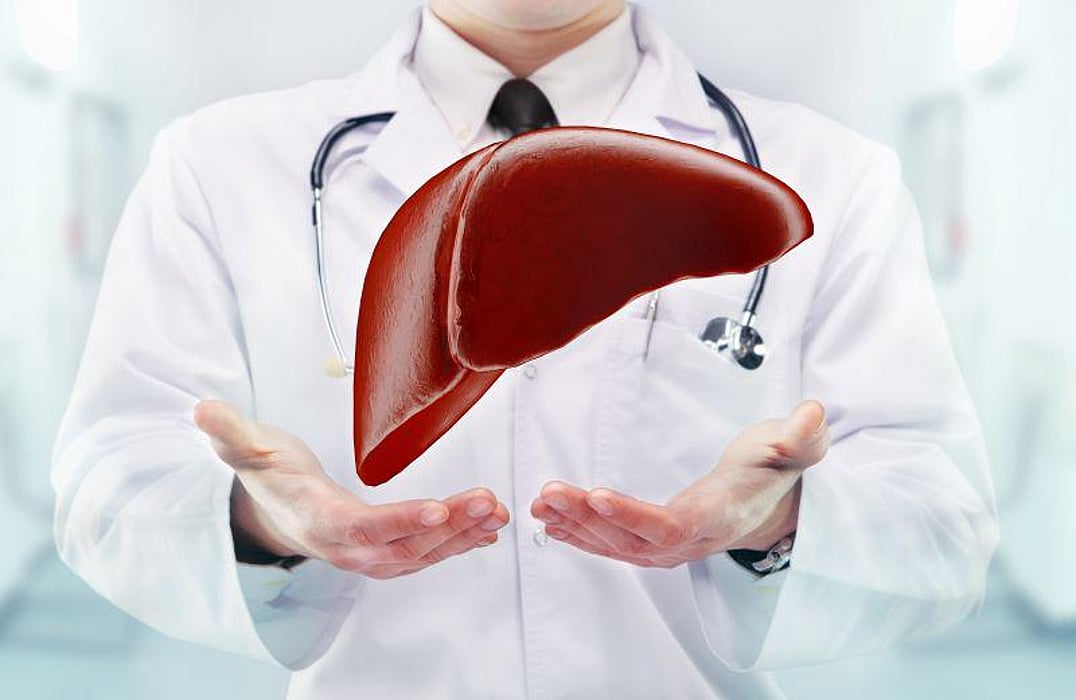 Adobe Stock
THURSDAY, Oct. 21, 2021 (HealthDay News) -- For patients with nonalcoholic fatty liver disease (NAFLD), fibrosis stages F3 and F4 are associated with increased risks for all-cause mortality and liver-related complications, according to a study published in the Oct. 21 issue of the New England Journal of Medicine.
Arun J. Sanyal, M.D., from the Virginia Commonwealth University School of Medicine in Richmond, and colleagues followed a multicenter patient population of 1,773 adults with the full histologic spectrum of NAFLD for a median of four years. The incidences of outcomes, including death, were compared across histologic characteristics.
The researchers found that with increasing fibrosis stages, there was an increase in all-cause mortality (0.32, 0.89, and 1.76 deaths per 100 person-years for stages F0 to F2 [no, mild, or moderate fibrosis], F3 [bridging fibrosis], and F4 [cirrhosis], respectively). The incidence of liver-related complications also increased with increasing fibrosis stage (F0 to F2 versus F3 versus F4): variceal hemorrhage (0.00 versus 0.06 versus 0.70), ascites (0.04 versus 0.52 versus 1.20), encephalopathy (0.02 versus 0.75 versus 2.39), and hepatocellular cancer (0.04 versus 0.34 versus 0.14). Patients with stage F4 fibrosis also had a higher incidence of type 2 diabetes compared with those with stage F0 to F2 fibrosis (7.53 versus 4.45 events per 100 person-years) and a higher incidence of decline in estimated glomerular filtration rate (2.98 versus 0.97 events per 100 person-years). Across fibrosis stages, there was no difference observed in the incidence of cardiac events or nonhepatic cancers.
"These data may be helpful in the assessment of prognoses and in the use of treatments for nonalcoholic steatohepatitis," the authors write.
Abstract/Full Text (subscription or payment may be required)
Physician's Briefing