July 13, 2017
Boxers, MMA Fighters May Face Long-Term Harm to Brain: Study
Researchers find head injuries from fighting cause brain changes that might spur troubles later in life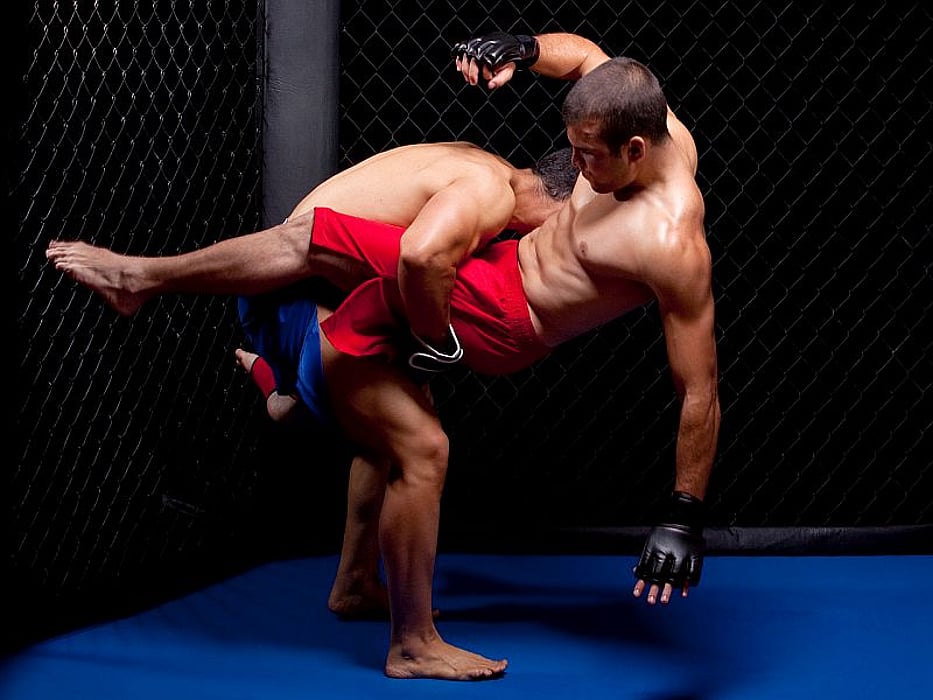 THURSDAY, July 13, 2017 (HealthDay News) -- There's been a great deal of attention paid lately to the potential lasting damage of head blows suffered by professional football players. But what about other sports where repeated trauma to the head is also common?
Do those sports lead to any long-term brain damage?
Possibly, suggests a new study that found boxers and mixed martial arts (MMA) fighters have higher levels of certain brain proteins that reflect brain injury compared to retired fighters and non-fighters.
The research is preliminary, but if it bears out, the analysis might be a way to predict which fighters are at the greatest risk of long-term complications, said study author Dr. Charles Bernick. He's the associate director of the Cleveland Clinic Lou Ruvo Center for Brain Health in Las Vegas.
"We can identify proteins in the blood that may reflect ongoing brain injury," he said.
In the study, Bernick and his colleagues compared blood samples taken from 291 active professional fighters (average age 30), 44 retired fighters (average age 45) and 103 non-fighters (average age 30).
The researchers collected blood at the start of the study and at annual visits. Study participants also had MRI scans and underwent memory and thinking tests.
The study team analyzed the blood samples for levels of two brain proteins. One protein is tau and the other is neurofilament light chain. Both are parts of nerve fibers in the brain that can be detected in the blood when those fibers are injured, such as after blows to the head.
Defective tau proteins have been linked with dementias, such as Alzheimer's disease. Neurofilament light chain has been looked at to evaluate acute concussions, Bernick said.
The active fighters had higher levels of neurofilament light chain and tau compared to either the non-fighters or the retired ones. Levels of neurofilament light chain were 40 percent higher in boxers than non-fighters.
The levels of neurofilament light chain, but not tau, were linked with the amount of sparring the fighters said they did in the two weeks before giving a blood sample. The levels weren't linked to age or ethnicity, the researchers found.
Over the follow-up of up to five years, neurofilament light chain levels in active fighters did not rise much, Bernick said.
However, a group of fighters had increasing levels of tau over time, he said. In those fighters, there was a 7 percent decrease in the volume of the thalamus. The thalamus regulates sleep, consciousness, alertness, thinking skills and language. It also sends movement and sensory signals to other parts of the brain.
The 7 percent decrease is substantial, Bernick said.
Based on the findings, he said that "neurofilament light chain reflects acute injury but is not a good marker of ongoing injury. It seems that the level of tau may be a better marker of accumulated injury to the head than neurofilament light chain."
The measurements are done with sophisticated equipment that can detect the minute amounts of these proteins that pass the blood-brain barrier, Bernick said. "This is the first study that has looked at this measurement over time," he said.
While Bernick said the findings do not have great clinical significance now, the research "at least gives us a path to go on." The hope is that the measurements may someday detect brain injury early, predict who will get complications, and help experts monitor brain injury over time.
Dr. John Kuluz, director of traumatic brain injury and neurorehabilitation for Nicklaus Children's Hospital in Miami, said the study findings were interesting. While the differences found in the study are reason enough to continue the research, Kuluz said the study has limitations.
"They need to quantify the amount of brain trauma better," he said. He thinks more objective data than simply asking the fighters how much sparring they did is needed.
The researchers might also consider comparing active fighters who have sustained blows to the head with a comparison group who also sustained trauma, but not head trauma, Kuluz suggested.
Bernick was scheduled to present the findings Saturday at the American Academy of Neurology's Sports Concussion Conference in Jacksonville. Findings presented at medical meetings are typically viewed as preliminary until published in a peer-reviewed journal.
More information
To learn more about concussions, visit the Brain Injury Association of America.
SOURCES: Charles Bernick, M.D., associate director, Cleveland Clinic Lou Ruvo Center for Brain Health, Las Vegas; John Kuluz, M.D., director, traumatic brain injury and neurorehabilitation, Nicklaus Children's Hospital, Miami; July 13, 2017, American Academy of Neurology's Sports Concussion Conference, Jacksonville, Fla.
Consumer News