June 29, 2018
Haga que el ejercicio sea un asunto familiar y sus hijos se lo agradecerán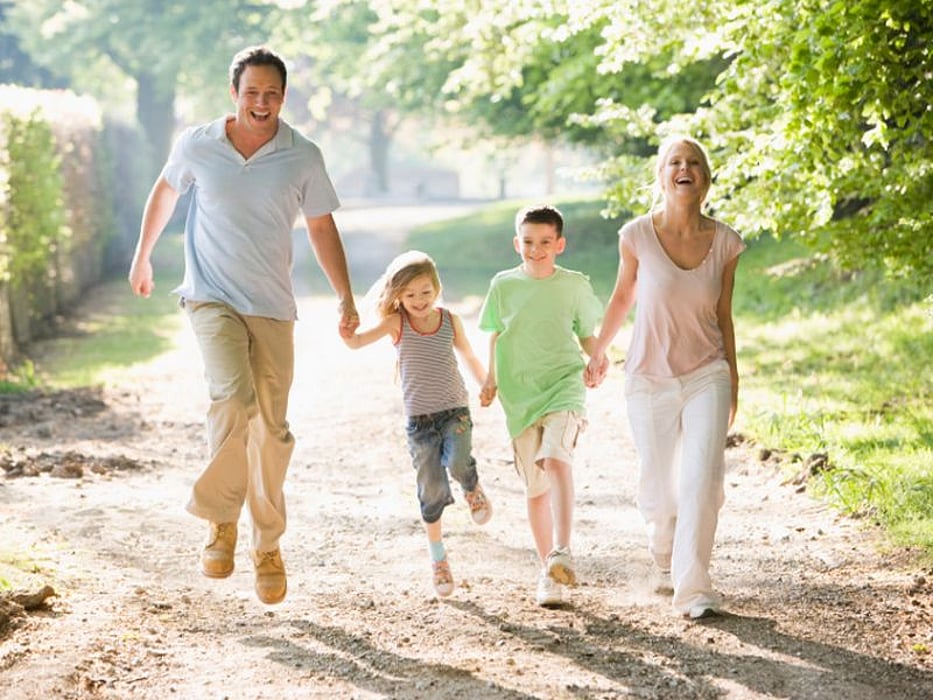 JUEVES, 28 de junio de 2018 (HealthDay News) -- Aunque se recomienda que los adultos hagan 30 minutos al día de ejercicio, los niños deben hacer el doble. Sí, 60 minutos de juego físico al día.
Y ser activos como familia puede hacer que sea más fácil que los niños lleguen a este objetivo.
Para empezar, comprométase a planificar salidas con la familia en las que haya que hacer ejercicio, como ir a un parque acuático en verano y a los toboganes de nieve en invierno.
Y más cerca de su casa, redescubra su gimnasio local, que puede hacer que una actividad como nadar sea una opción durante todo el año.
Entre los partidos, los entrenamientos y las competiciones, jugar deportes de equipo proporciona a los niños oportunidades de hacer ejercicio muchos días de la semana, pero no todos los niños desean jugar fútbol o básquetbol. Piense en un deporte como el atletismo, que ofrece un aspecto deportivo con un énfasis en las habilidades individuales.
Si desea saber más sobre los programas para los jóvenes locales y la posibilidad de inscribirse para ser entrenador usted mismo, contacte con su Club de niños y niñas (Boys & Girls Club) local o busque opciones en el sitio web del Consejo Nacional de Deportes Juveniles en ncys.org.
¿Necesita más ideas? Muchas organizaciones deportivas profesionales tienen programas diseñados para que los niños sean más activos:
El "Play 60" de la Liga Nacional de Fútbol Americano (National Football League, NFL) en http://www.nfl.com/play60.
El "Pitch, Hit and Run" de las Grandes Ligas de Béisbol (Major League Baseball, MLB) en https://www.pitchhitrun.com.
El "Learn to Play" de la Liga Nacional de Hockey (National Hockey League, NHL) en https://learntoplay.nhl.com.
El Jr.NBA de la Asociación Nacional de Básquetbol (National Basketball Association, NBA) en https://jr.nba.com.
Y para una multitud de actividades, diríjase a active.com. Hay muchas opciones que permiten a los niños y a sus padres participar y ser activos juntos.
Más información
KidsHealth.org tiene unos grandes consejos para ayudarle a elegir las mejores actividades deportivas para su hijo en función de su personalidad.
Artículo por HealthDay, traducido por HolaDoctor.com
© Derechos de autor 2018, HealthDay
Consumer News in Spanish