November 11, 2016
Immune Response May Be Key to Chemopreventive Effect of Aspirin
Link seen for colorectal tumors with low levels of tumor infiltrating lymphocytes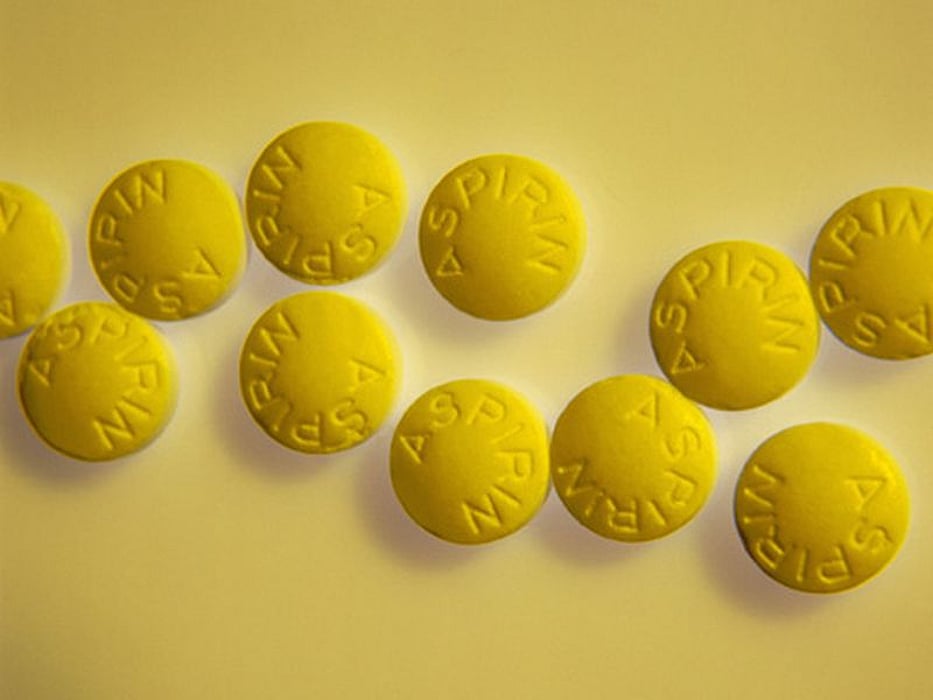 FRIDAY, Nov. 11, 2016 (HealthDay News) -- Regular aspirin use is associated with a lower risk of colorectal carcinomas with low concentrations of tumor infiltrating lymphocytes (TILs), according to a study published in the November issue of Gastroenterology.
Yin Cao, from the Harvard T.H. Chan School of Public Health in Boston, and colleagues collected aspirin use data biennially from participants in the Nurses' Health Study and Health Professionals Follow-up Study. A total 1,458 rectal and colon tumor specimens were collected from pathology laboratories in the United States. The correlation between aspirin and the incidence of colorectal carcinoma subgroups was assessed according to the degree of TILs.
The researchers found that the inverse correlation between regular aspirin use and colorectal cancer risk differed significantly by TIL concentration. The risk of tumors that had low levels of TILs was lower for regular aspirin use versus nonuse (relative risk, 0.72), and the strength of the correlation varied with aspirin dose and duration (both Ptrend< 0.001). There was no association for aspirin use with the risk of tumors having intermediate or high levels of TILs. This differential association persisted regardless of tumor microsatellite instability, BRAF mutation, or PTGS2 expression.
"These findings indicate that the immune response in the tumor microenvironment could be involved in the chemopreventive effects of aspirin," the authors write.
One author disclosed financial ties to Bayer Healthcare, Pozen, and Pfizer.
Physician's Briefing