November 20, 2017
NAFLD Linked to Increased Cancer Incidence Rate
NAFLD strongly tied to development of hepatocellular carcinoma, CRC in males, breast cancer in females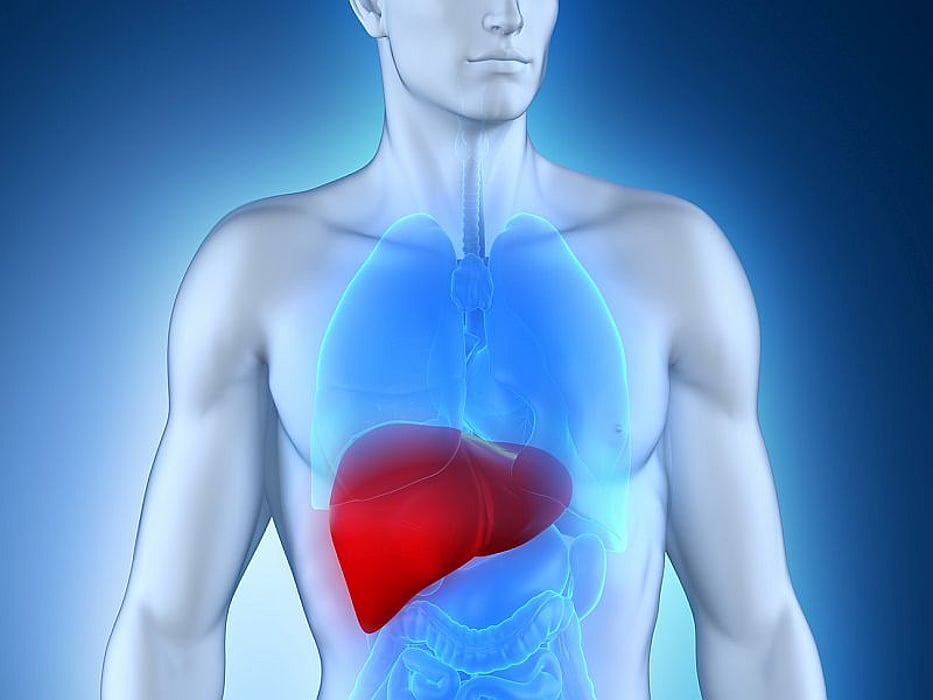 MONDAY, Nov. 20, 2017 (HealthDay News) -- Non-alcoholic fatty liver disease (NAFLD) is associated with development of cancer, specifically hepatocellular carcinoma (HCC), colorectal cancer in males, and breast cancer in females, according to a study published online Nov. 14 in the Journal of Hepatology.
Gi-Ae Kim, M.D., from the University of Ulsan College of Medicine in Seoul, South Korea, and colleagues conducted a historical cohort study to examine the correlation between NAFLD and cancer development. Data were included for 25,947 subjects who were followed for more than one year after having a health checkup; of these, 33.6 percent had NAFLD.
The researchers found that the cancer incidence rate was higher in the NAFLD group than the non-NAFLD group during a total follow-up of 164,671 person-years (782.9 versus 592.8 per 100,000 person-years; hazard ratio, 1.32). NAFLD was strongly associated with three cancers after adjustment for demographic and metabolic factors: HCC (hazard ratio, 16.73), colorectal cancer in males (hazard ratio, 2.01), and breast cancer in females (hazard ratio, 1.92). In addition, a high NAFLD fibrosis score and a high fibrosis-4 score were associated with the development of all cancers and HCC.
"These findings suggest that patients with NAFLD require multidisciplinary evaluation with attention given to the development of malignancy. Further studies are needed to specify which high-risk groups of patients with NAFLD carry a greater risk of developing cancers, including HCC, colorectal cancer, and breast cancer," the authors write.
Abstract/Full Text (subscription or payment may be required)
Physician's Briefing