August 13, 2020
Abnormal Liver Tests Common in Hospitalized COVID-19 Patients
Abnormal liver tests linked to severe COVID-19, including ICU admission, mechanical ventilation, death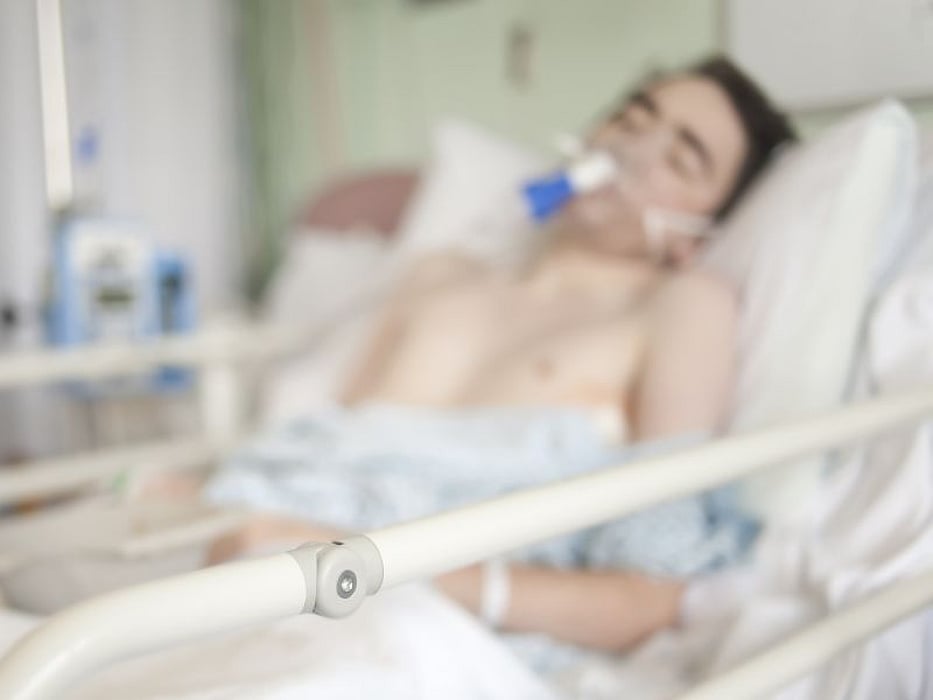 THURSDAY, Aug. 13, 2020 (HealthDay News) -- Hospitalized patients with COVID-19 frequently have abnormal liver tests, which may be associated with poorer clinical outcomes, according to research published online July 29 in Hepatology.
Melanie A. Hundt, M.D., from the Yale School of Medicine in New Haven, Connecticut, and colleagues conducted a retrospective cohort study involving 1,827 patients with confirmed COVID-19 who were hospitalized between March 14, 2020, and April 23, 2020. Liver tests (aspartate aminotransferase [AST], alanine aminotransferase [ALT], alkaline phosphatase [ALP], total bilirubin [TBIL], and albumin) were assessed at preinfection baseline, admission, and peak hospitalization.
The researchers found that hospitalized patients with COVID-19 often had abnormal liver tests at admission (AST, 66.9 percent; ALT, 41.6 percent; ALP, 13.5 percent; TBIL, 4.3 percent) and peak hospitalization (83.4, 61.6, 22.7, and 16.1 percent, respectively). Minimal elevations of one to two times the upper limit of normal (ULN) were seen for most patients with abnormal liver tests at admission. Abnormal liver tests were seen prehospitalization in a considerable proportion of these patients (25.9, 38.0, 56.8, and 44.4 percent, respectively). In multivariable analysis, abnormal liver tests were associated with severe COVID-19, including intensive care unit admission, mechanical ventilation, and death. Peak hospitalization liver transaminase elevations of more than five times the ULN were seen in association with medications used in COVID-19 treatment.
"Future studies are needed to further elucidate the etiology and implications of liver test elevations in ambulatory and hospitalized patients," the authors write.
One author disclosed financial ties to the biopharmaceutical industry.
Abstract/Full Text (subscription or payment may be required)
Physician's Briefing