December 12, 2017
Omalizumab Ups Efficacy of Multifood Oral Immunotherapy
Findings in multifood allergic pediatric patients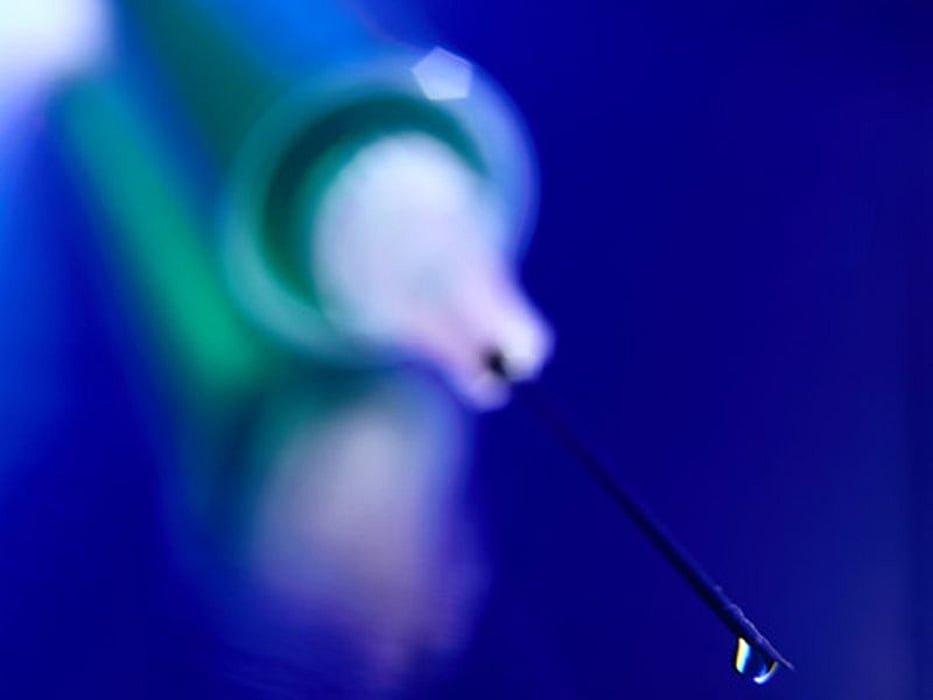 TUESDAY, Dec. 12, 2017 (HealthDay News) -- Omalizumab improves the efficacy of multifood oral immunotherapy among pediatric patients with multifood allergies, according to a study published online Dec. 12 in The Lancet Gastroenterology & Hepatology.
Sandra Andorf, Ph.D., from the Stanford University School of Medicine in California, and colleagues conducted a phase 2 clinical trial involving participants aged 4 to 15 years with multifood allergies. Participants were randomized to receive multifood oral immunotherapy to two to five foods together with omalizumab (36 participants) or placebo (12 participants); 12 individuals were included as controls and did not receive omalizumab or placebo. Omalizumab or placebo was administered for 16 weeks, with oral immunotherapy starting at week eight. The exit, double-blind, placebo-controlled food challenge was performed at week 36.
The researchers found that a significantly greater proportion of the omalizumab-treated versus placebo participants passed double-blind, placebo-controlled food challenges to 2 g protein for two or more of their offending foods at week 36 (83 versus 33 percent; odds ratio, 10.0). No serious or severe adverse events occurred. A significantly lower median per-participant percentage of oral immunotherapy doses associated with any adverse events was seen for participants in the omalizumab group (27 versus 68 percent). Gastrointestinal events were the most common adverse events in both groups.
"In multifood allergic patients, omalizumab improves the efficacy of multifood oral immunotherapy and enables safe and rapid desensitization," the authors write.
Several authors disclosed financial ties to the pharmaceutical industry.
Abstract
Full Text (subscription or payment may be required)
Editorial (subscription or payment may be required)
Physician's Briefing