July 25, 2014
Dietary Elimination Effective for Eosinophilic Esophagitis
No clinical, endoscopic, histologic factors predict dietary therapy response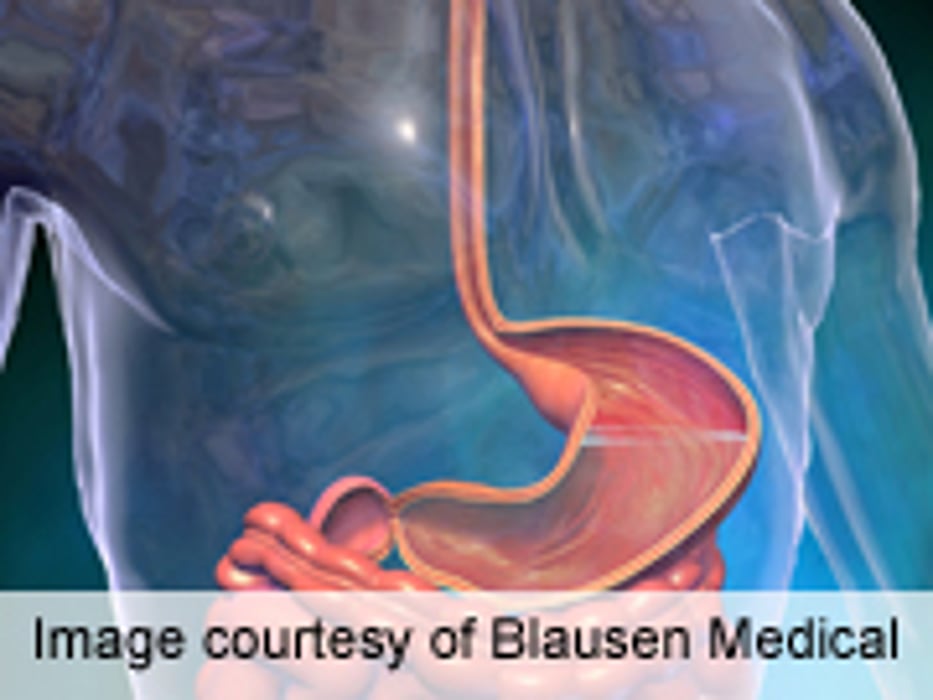 FRIDAY, July 25, 2014 (HealthDay News) -- Dietary elimination is associated with improvement in symptoms and endoscopic appearance in adults with eosinophilic esophagitis (EoE), according to a study published in the August issue of Clinical Gastroenterology and Hepatology.
W. Asher Wolf, M.D., M.P.H., from the University of North Carolina School of Medicine in Chapel Hill, and colleagues utilized the University of North Carolina EoE database from 2006 to 2012 to assess the response of adults with EoE to dietary therapy. Thirty-one participants, aged 18 years and older, had undergone dietary therapy with a targeted elimination diet (22 patients) or a six-food elimination diet (SFED; nine patients).
The researchers found that 71 percent of participants had improvement in symptoms (68 percent in targeted, 78 percent in SFED), and 54 percent experienced improvement in endoscopic appearance (53 percent in targeted, 56 percent in SFED). There was a significant decrease in the mean eosinophil count after dietary therapy (P = 0.009). Response to dietary therapy was not predicted by clinical, endoscopic, or histologic factors. To identify trigger(s), nine of 11 responders underwent food reintroduction, and reactions were seen to dairy and eggs (four responders each), wheat (two responders), shellfish, legume, and nuts (one responder each).
"Further research should emphasize which factors can predict effective dietary therapy," the authors write.
Physician's Briefing