June 12, 2014
Dietary Interventions Effective for Eosinophilic Esophagitis
Elemental diets most effective, producing histologic remission for > 90 percent of cases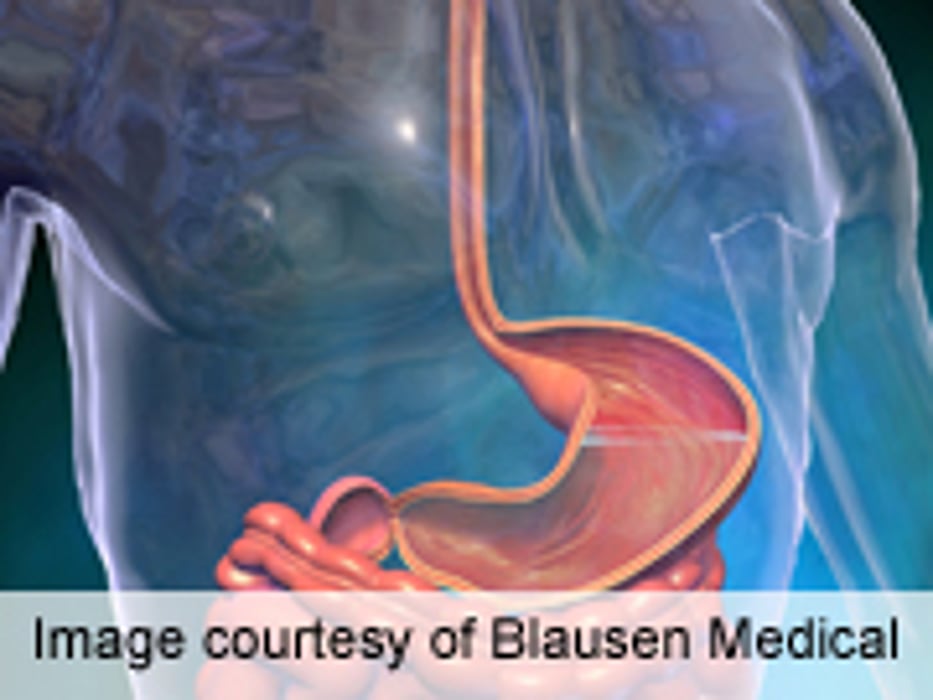 THURSDAY, June 12, 2014 (HealthDay News) -- For patients with eosinophilic esophagitis (EoE), dietary interventions can be effective for producing histologic remission, according to a review published in the June issue of Gastroenterology.
Ángel Arias, from Complejo Hospitalario La Mancha Centro in Alcázar de San Juan, Spain, and colleagues conducted a systematic literature review to identify studies investigating the efficacy of dietary interventions for EoE. Diet efficacy was considered reducing infiltration by immune cells <15 eosinophils/high-power field in esophageal biopsies. Thirty-three references were included in a quantitative summary, and data were analyzed for 1,317 patients with EOE (1,128 children and 189 adults). Summary estimates were calculated for exclusive feeding with amino acid-based elemental formulas, allergy test result-directed food elimination diets, and six-food elimination diets (SFED).
The researchers found that elemental diets, SFED, and allergy test result-directed food elimination diets were effective for 90.8, 72.1, and 45.5 percent percent of cases, respectively. Elimination of cow's milk, gluten-free diets, and four-food elimination diet were also evaluated. There were no significant differences for adults versus children with respect to remission after dietary interventions (67.2 versus 63.3 percent, respectively).
"Dietary interventions are effective in producing histologic remission in patients with EoE," conclude the authors.
Abstract
Full Text (subscription or payment may be required)
Physician's Briefing