November 16, 2012
Gene Variants ID'd in Alcohol-Related, Sporadic Pancreatitis
Alleles of X-linked gene CLDN2 interact with alcohol consumption to amplify risk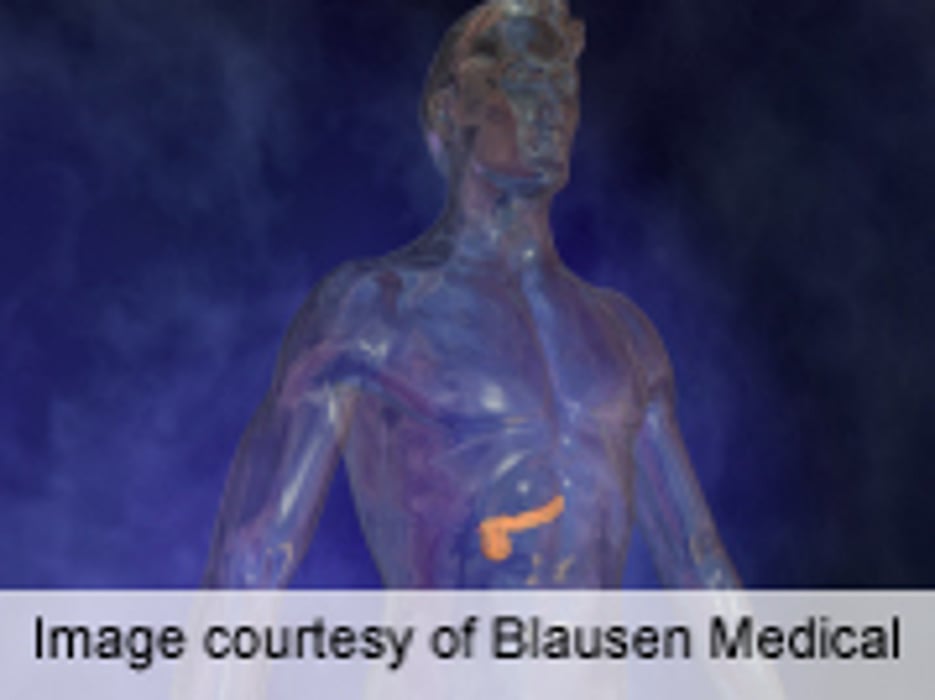 FRIDAY, Nov. 16 (HealthDay News) -- Two common genetic risk modifiers have been characterized for sporadic and alcohol-related chronic pancreatitis, according to a study published online Nov. 11 in Nature Genetics.
David C. Whitcomb, M.D., Ph.D., from the University of Pittsburgh, and colleagues conducted a two-stage genome-wide study (stage 1: 676 cases and 4,507 controls; stage 2: 910 cases and 4,170 controls) to examine genetic contributions to pancreatitis.
The researchers identified and replicated two associations of genome-wide significance at PRSS1-PRSS2 and X-linked CLDN2. The PRSS1 variant altered expression of the primary trypsinogen gene, likely affecting disease susceptibility. In pancreatic acinar cells, the CLDN2 risk allele correlated with atypical localization of claudin-2. The greatest risk was conferred by the homozygous CLDN2 genotype (hemizygous in males), and there was an interaction noted between the alleles and alcohol consumption, which amplified risk.
"Because risk variants at the PRSS1-PRSS2 locus exert a similar effect in subjects with recurrent acute pancreatitis and those with chronic pancreatitis, it is reasonable to conjecture that variation at rs10273639 or variation at sites in linkage disequilibrium with it directly affects risk for chronic pancreatitis and recurrent acute pancreatitis through its impact on trypsinogen expression," the authors write. "The significant association of the CLDN2 locus with alcohol-related disease suggests that the high-risk allele in the CLDN2 locus may modify risk through a non-trypsin-dependent process."
Abstract
Full Text (subscription or payment may be required)
Physician's Briefing