November 2, 2016
Acute Hepatitis Described With Excessive Energy Drink Intake
Patient reported drinking four to five energy drinks per day for three weeks before admission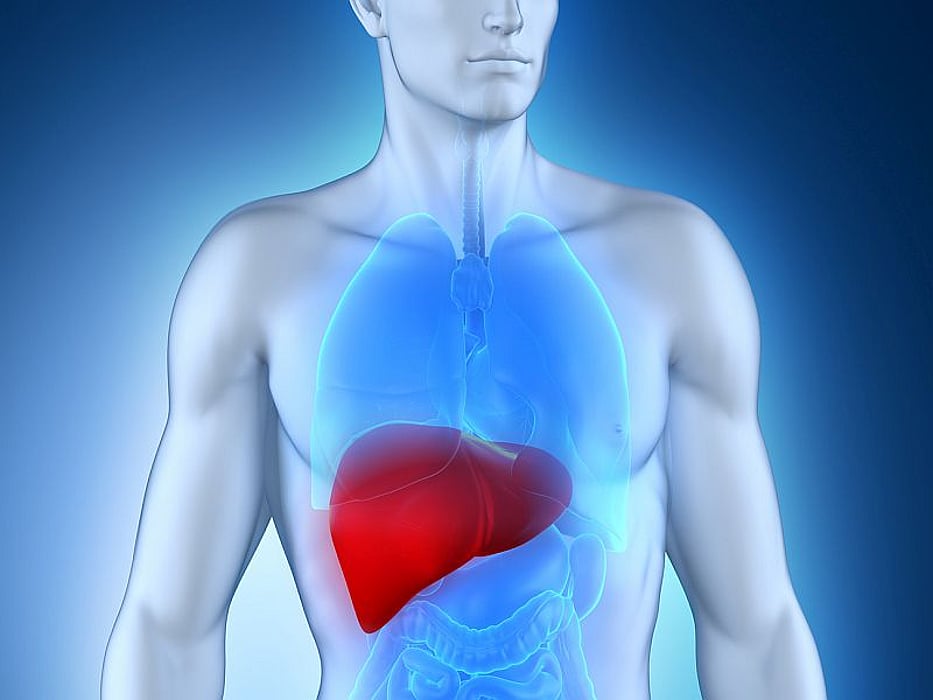 WEDNESDAY, Nov. 2, 2016 (HealthDay News) -- A case of acute hepatitis tied to excessive energy drink consumption is detailed in a report published online Nov. 1 in BMJ Case Reports.
Jennifer Nicole Harb, M.D., from the University of Florida College of Medicine in Gainesville, and colleagues describe the case of a 50-year-old previously healthy man who presented with malaise, anorexia, abdominal pain, nausea, vomiting, jaundice, scleral icterus, and dark urine. The patient reported drinking four to five energy drinks per day for the three weeks preceding admission.
The researchers identified jaundice and right upper quadrant abdominal tenderness on physical examination. Laboratory studies showed transaminitis and evidence of chronic hepatitis C infection. Echogenic liver and diffuse gallbladder wall thickening were revealed in ultrasound scan. In liver biopsy, severe acute hepatitis was seen with bridging necrosis and marked cholestasis. Supportive treatment was provided until complete symptom resolution and marked improvement in laboratory abnormalities occurred.
"The development of acute hepatitis in this patient was likely secondary to excessive energy drink consumption," the authors write. "Energy drinks as well as other herbal/over-the-counter supplements should be considered by clinicians in the work-up of patients with acute hepatitis, particularly once other etiologies have been excluded."
Physician's Briefing