September 11, 2013
Combo Therapy Not Superior for Severe Alcoholic Hepatitis
Addition of pentoxifylline to prednisolone does not raise the rate of six-month survival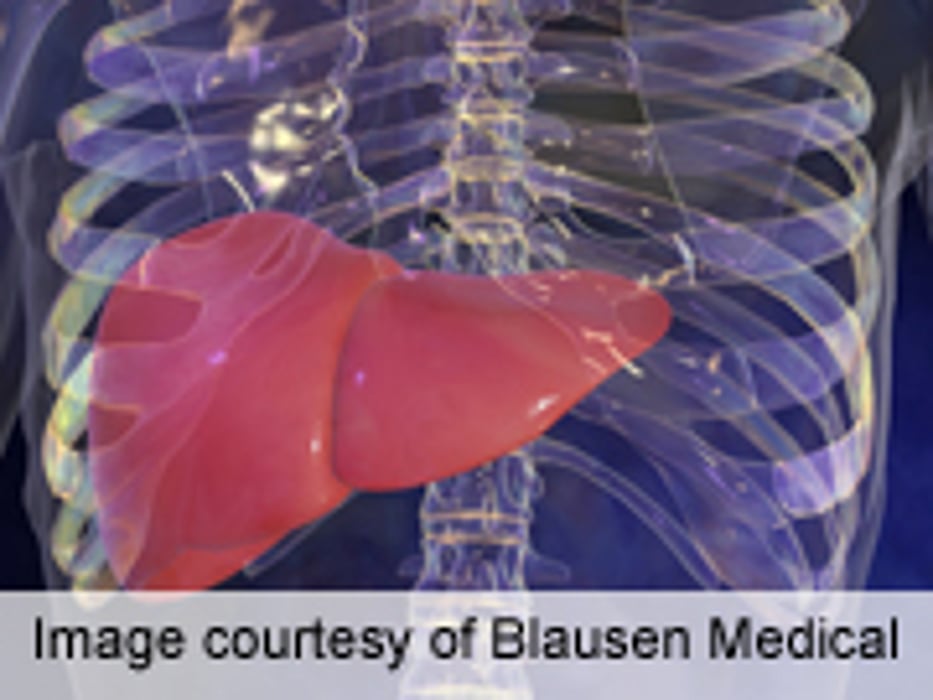 WEDNESDAY, Sept. 11 (HealthDay News) -- Combination therapy with pentoxifylline and prednisolone, compared with prednisolone alone, does not result in a higher rate of six-month survival in patients with alcoholic hepatitis, according to research published in the Sept. 11 issue of the Journal of the American Medical Association.
Philippe Mathurin, M.D., of the Hôpital Huriez in Lille, France, and colleagues randomly assigned 270 patients aged 18 to 70 years, who were heavy drinkers with severe, biopsy-confirmed alcoholic hepatitis, to therapy with either pentoxifylline and prednisolone (133 participants) or prednisolone and matching placebo (137 participants) for 28 days.
The researchers found no significant difference in the six-month survival rate for the pentoxifylline-prednisolone group (69.9 percent) compared with the prednisolone-placebo group (69.2 percent). No significant differences between the groups were observed for secondary end points, including probability of being a responder and cumulative incidence of hepatorenal syndrome at six months.
"The results reported by Mathurin and colleagues demonstrate that the sum (corticosteroids and pentoxifylline) is no greater than the individual parts for preventing mortality in well-characterized patients with severe alcoholic hepatitis," writes the author of an accompanying editorial.
Sanofi-Aventis supplied the pentoxifylline and matching placebo for the study.
Abstract
Full Text (subscription or payment may be required)
Editorial (subscription or payment may be required)
Physician's Briefing