May 19, 2020
Corticosteroids for IBD May Up Risk for Severe COVID-19
TNF antagonists not associated with severe COVID-19 in patients with inflammatory bowel disease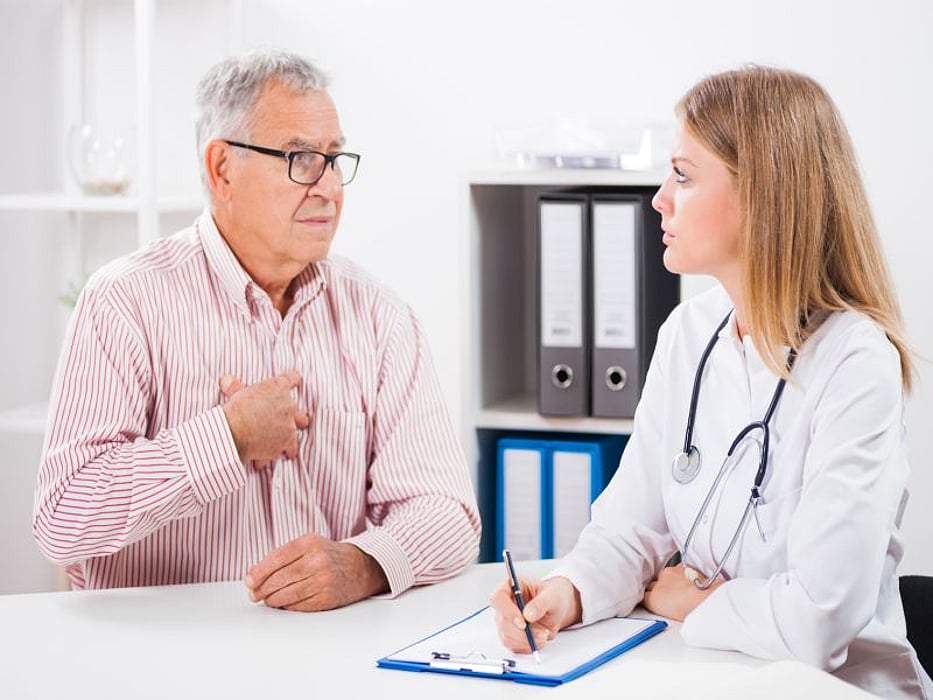 TUESDAY, May 19, 2020 (HealthDay News) -- For patients with inflammatory bowel disease (IBD) and COVID-19, risk factors for severe disease include increasing age, comorbidities, and systemic corticosteroids, according to a study published online May 18 in Gastroenterology.
Erica J. Brenner, M.D., from the University of North Carolina in Chapel Hill, and colleagues characterized the clinical course of COVID-19 in IBD patients using data from a large international registry. Age-standardized mortality ratios (SMRs) were calculated, and factors associated with severe COVID-19 were identified among 525 cases from 33 countries.
The researchers found that 37 patients (7 percent) had severe COVID-19, 161 (31 percent) were hospitalized, and 16 patients died, for a case fatality rate of 3 percent. For IBD patients, the SMRs were 1.8 (95 percent confidence interval [CI], 0.9 to 2.6), 1.5 (95 percent CI, 0.7 to 2.2), and 1.7 (95 percent CI, 0.9 to 2.5) in China, Italy, and the United States, respectively. Among IBD patients, risk factors for severe COVID-19 included increasing age (adjusted odds ratio [aOR], 1.04; 95 percent CI, 1.01 to 1.02), at least two comorbidities (aOR, 2.9; 95 percent CI, 1.1 to 7.8), systemic corticosteroids (aOR, 6.9; 95 percent CI, 2.3 to 20.5), and sulfasalazine or 5-aminosalicylate use (aOR, 3.1; 95 percent CI, 1.3 to 7.7). There was no association for tumor necrosis factor (TNF) antagonist treatment with severe COVID-19 (aOR, 0.9; 95 percent CI, 0.4 to 2.2).
"Maintaining remission with steroid-sparing treatments will be important in managing patients with IBD through this pandemic," the authors write. "It appears that TNF antagonist therapy is not associated with severe COVID-19, providing reassurance that patients can continue TNF antagonist therapy."
Several authors disclosed financial ties to the biopharmaceutical industry.
Abstract/Full Text (subscription or payment may be required)
Physician's Briefing