February 3, 2012
Alanine Aminotransferase Levels ID Liver Disease Risk
ALT can be used to separate those infected with HCV RNA from those at low risk of liver disease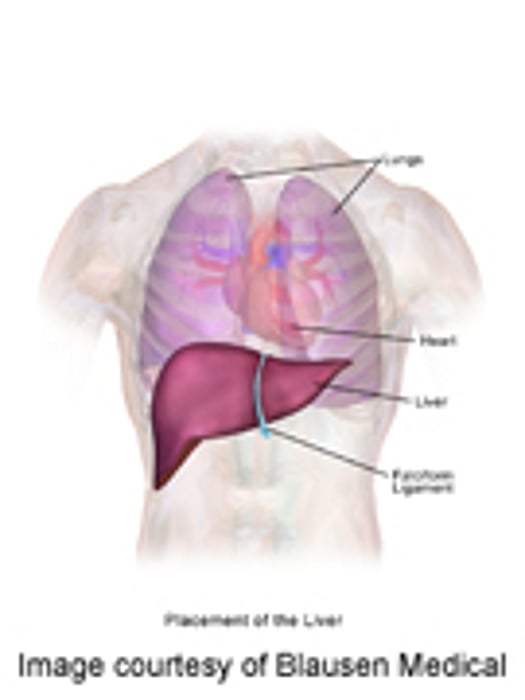 FRIDAY, Feb. 3 (HealthDay News) -- Alanine aminotransferase (ALT) levels can be used to discriminate between individuals infected with hepatitis C virus (HCV) RNA and those at low risk for liver disease (negative HCV RNA and hepatitis B surface antigen, low alcohol consumption, no evidence of diabetes, and normal body mass index and waist circumference), according to a study published in the February issue of Hepatology.
Constance E. Ruhl, M.D., Ph.D., of Social and Scientific Systems Inc. in Silver Spring, Md., and James E. Everhart, M.D., M.P.H., of the National Institutes of Health in Bethesda, Md., evaluated the ability of serum ALT activity to differentiate between those with and without liver disease among participants in the 1999 to 2008 U.S. National Health and Nutrition Examination Survey. Serum ALT activity was measured in 18,518 participants; of these, there were 259 cases positive for HCV RNA and 3,747 at low risk for liver injury.
The researchers found that the maximum correct classification was achieved at ALT of 29 and 22 IU/L for men and women, respectively. The cut-off for 95 percent sensitivity was ALT of 24 IU/L for men and 18 IU/L for women, while the cut-off for 95 percent specificity was 44 and 32 IU/L for men and women, respectively. For men and women, the area under the curve was 0.929 and 0.915, respectively. Application of the cut-offs with the best correct classification would identify abnormal ALT in 36.4 percent of men and 28.3 percent of women.
"In the current study, the implications were demonstrated of the application of various cut-offs of ALT to the identification of an important liver disease, hepatitis C, and the proportion of the population that would be considered abnormal," the authors write. "Based on results from this national sample, a high proportion of the U.S. population would have elevated ALT at a level necessary to detect a high proportion of persons with HCV."
Abstract
Full Text (subscription or payment may be required)
Physician's Briefing