November 14, 2014
New Rx Regimen Produces HCV SVR in Liver Transplant Patients
Researchers say treatment also has fewer side effects and less risk of rejection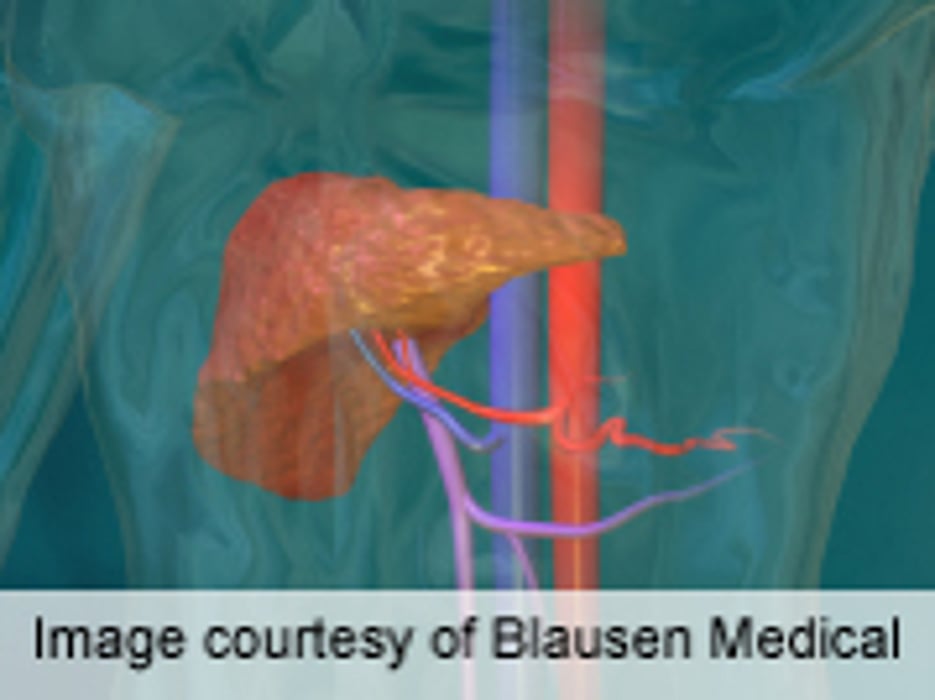 FRIDAY, Nov. 14, 2014 (HealthDay News) -- A new drug regimen produced high sustained virologic response (SVR) rates in a small group of liver transplant patients with recurrent hepatitis C virus genotype 1 infection. The report was published online Nov. 12 in the New England Journal of Medicine.
The new treatment, which includes the drugs ABT-450, ombitasvir, and dasabuvir (with or without ribavirin), is administered for 24 weeks. Researchers say this regimen's side effect rate and risk of transplant rejection appears to be much lower than for treatment with interferon.
The new three-drug regimen led to a SVR 97 percent of the time in 34 people who'd had a liver transplant, but didn't have cirrhosis. The SVR rate was 96 percent in patients with cirrhosis, the researchers said. The current study was a phase 2 clinical trial, and the new regimen is still considered investigational, according to the researchers.
The study's results are a "landmark achievement," study first author Paul Kwo, M.D., professor of medicine at the Indiana University School of Medicine in Indianapolis, said in a university news release. "Recurrent hepatitis C post-liver transplantation has historically been difficult to treat, and we have considered post-liver transplant patients a special population in need of new treatment strategies," Kwo said. "What this study showed is that this special population is no longer special. We can treat them as successfully as if they haven't had a liver transplant with drugs that are well tolerated and without risk of rejection."
Full Article
Abstract
Full Text (subscription or payment may be required)
Physician's Briefing