March 30, 2012
Genetic Variants Confer Susceptibility to Fatty Liver
Presence of two SNPs in two genes act together to increase susceptibility of obese children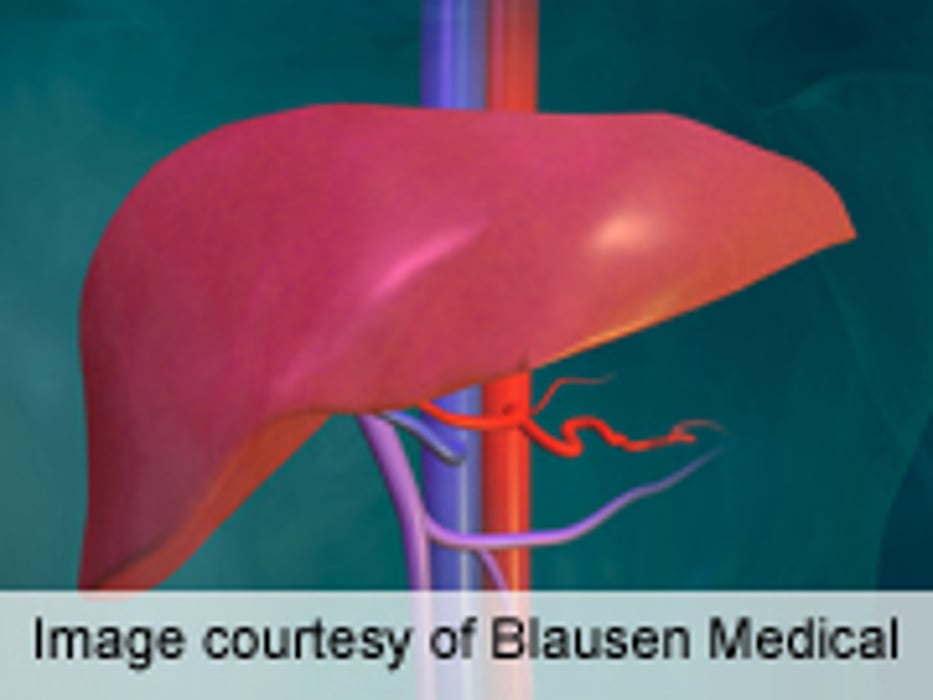 FRIDAY, March 30 (HealthDay News) -- Single nucleotide polymorphisms (SNPs) in two genes, coding for glucokinase regulatory protein (GCKR) and patatin-like phospholipase 3 (PNPLA3), act together to increase the susceptibility of obese children and adolescents to fatty liver disease, according to research published in the March issue of Hepatology.
To investigate the joint influence of SNPs in GCKR, PNPLA3, and APOC3 on hepatosteatosis, Nicola Santoro, M.D., Ph.D., of the Yale University School of Medicine in New Haven, Conn., and colleagues conducted a study involving 455 obese Caucasian, African-American, and Hispanic children and adolescents. Participants underwent an oral glucose tolerance test, fasting lipoprotein subclass measurement, and genetic analysis. The percent hepatic fat content (HFF%) was measured in a subset of 142 children.
The researchers found that rs1260326 from GCKR correlated with elevated triglycerides and large very low-density lipoprotein in Caucasians and African-Americans, and with fatty liver in Caucasians, African-Americans, and Hispanics. The SNP rs738409 from PNPLA3 correlated with fatty liver, but not triglycerides; rs2854116 from APOC3 was not associated with fatty liver. The SNPs of GCKR and PNPLA3 had a combined effect, together accounting for 32 percent of the HFF% variance in Caucasians, 39 percent in African-Americans, and 15 percent in Hispanics.
"Our findings confirm that obese youths with genetic variants in the GCKR and PNPLA3 genes may be more susceptible to fatty liver disease," Santoro said in a statement. "I think that further studies involving lean subjects and adults may help to further define in more details these associations."
Abstract
Full Text (subscription or payment may be required)
Editorial (subscription or payment may be required)
Physician's Briefing