June 14, 2012
Pregnancy Deemed Feasible After Liver Transplant
Rates of obstetric complications higher than average; better than kidney transplant recipients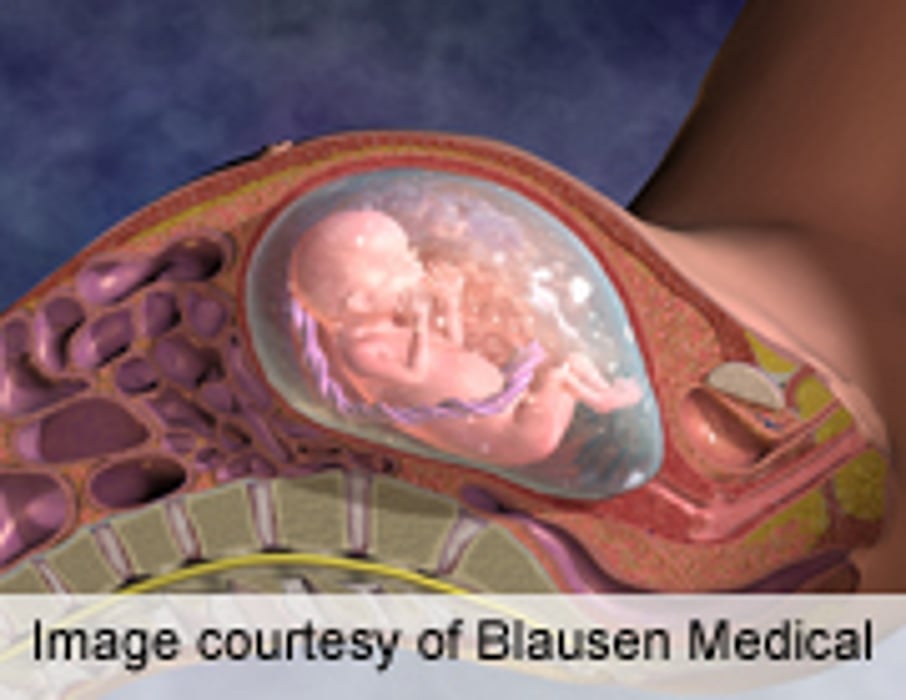 THURSDAY, June 14 (HealthDay News) -- For liver transplant (LT) recipients, pregnancy is feasible, but the rates of obstetric complications, including preeclampsia, cesarean section delivery, and preterm delivery, are higher than in the general population, according to a study published in the June issue of Liver Transplantation.
Neha A. Deshpande, from Johns Hopkins School of Medicine in Baltimore, and colleagues conducted a systematic literature review and meta-analysis of eight articles that were published between 2000 and 2011 and reported pregnancy-related outcomes for LT recipients. The studies presented 450 pregnancies in 306 LT recipients.
The researchers found that the 76.9 percent live birth rate post-LT was similar to the post-kidney transplant (KT) live birth rate (73.5 percent) and higher than the live birth rate for the general U.S. population (66.7 percent). The miscarriage rate in post-LT patients was 15.6 percent, compared with 17.1 percent in the general population and 14.0 percent in KT recipients. The rates of preeclampsia, cesarean section delivery, and preterm delivery (21.9, 44.6, and 39.4 percent, respectively) were higher than the rates for the general U.S. population (3.8, 31.9, and 12.5 percent, respectively), but lower than for KT recipients (27.0, 56.9, 45.6 percent, respectively). Compared with KT recipients, the mean gestational age and the mean birth weight were significantly higher for LT recipients (36.5 versus 35.6 weeks and 2,866 versus 2,420 grams, respectively).
"Although pregnancy after LT is feasible, the complication rates are relatively high and should be considered during patient counseling and clinical decision making," the authors write.
Abstract
Full Text (subscription or payment may be required)
Editorial (subscription or payment may be required)
Physician's Briefing