April 11, 2014
Chronic Pancreatitis Ups Risk of Cancer Death
People with chronic pancreatitis also have higher incidence of other comorbidities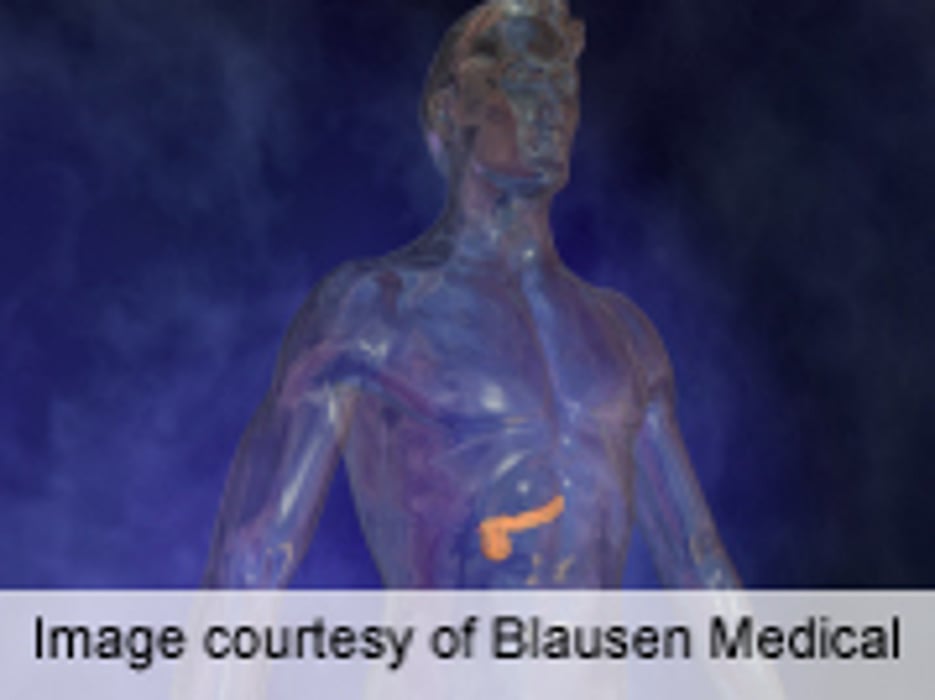 FRIDAY, April 11, 2014 (HealthDay News) -- Individuals with chronic pancreatitis (CP) are at higher risk for cancer death and other comorbidities than those without CP, according to a study published in the April issue of Gastroenterology.
Ulrich Christian Bang, M.D., Ph.D., from Copenhagen University in Denmark, and colleagues evaluated data from a nationwide cohort from Danish registries (1995 through 2010). The authors sought to assess the prevalences and incidences of death, cancers, and comorbidities among 11,972 subjects with CP (cases) and 119,720 age- and sex-matched individuals (controls).
The researchers found that 46 percent of the cases died during the follow-up period, compared to 13.0 percent of controls (mean age, 63.7 versus 72.1 years; P < 0.0001), yielding a hazard ratio (HR) of 5.0 for CP. Among cases, cancer (particularly pancreatic cancer) was a frequent cause of death (HR, 6.9). There was no higher risk for cancer or death for alcoholic CP than for nonalcoholic CP. Patients with CP also had higher frequencies of cerebrovascular disease (HR, 1.3), chronic pulmonary disease (HR, 1.9), ulcer disease (HR, 3.6), diabetes (HR, 5.2), and chronic renal disease (HR, 1.7). However, myocardial infarction did not occur more frequently with CP (HR, 0.9; 95 percent confidence interval, 0.8 to 1.0).
"We conclude that patients with CP have a highly increased mortality rate and that malignancy-related death, especially from pancreatic cancer, was the most common reason," the authors write.
Physician's Briefing