November 3, 2014
MicroRNAs Accurately ID Pancreatic Cancer
High sensitivity and specificity for PDAC Panel derived from plasma and from bile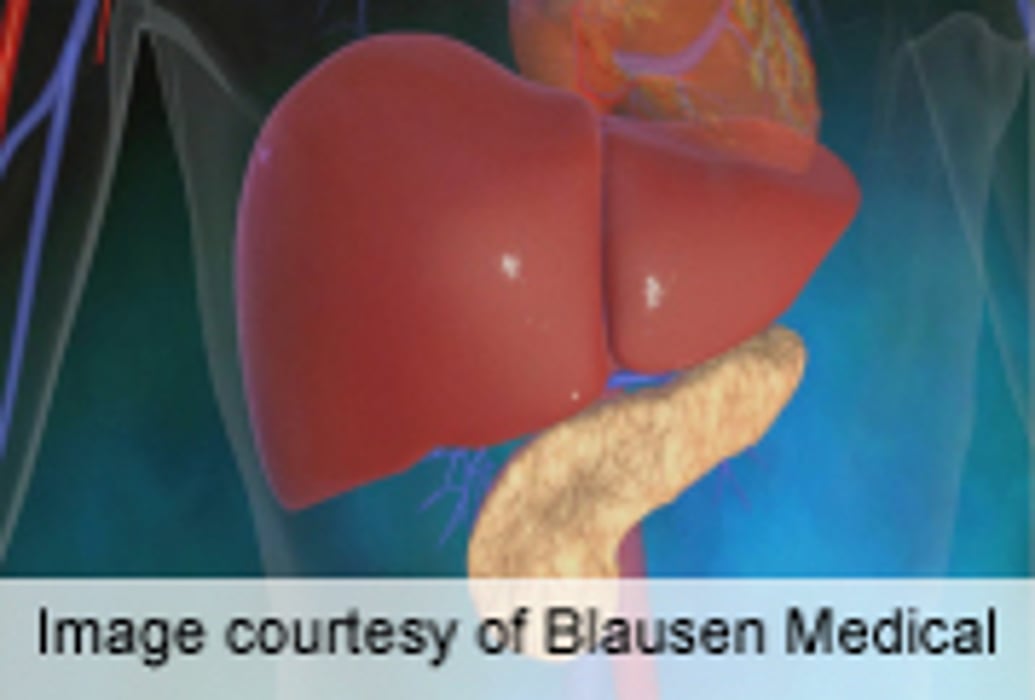 MONDAY, Nov. 3, 2014 (HealthDay News) -- Increased expression of a microRNA (miRNA) panel seems highly accurate for diagnosing pancreatic ductal adenocarcinoma (PDAC), according to a study published online Oct. 28 in the American Journal of Gastroenterology.
Gregory A. Cote, M.D., from Indiana University School of Medicine in Indianapolis, and colleagues examined the differential expression of select miRNAs in plasma and bile among 77 patients with treatment-naive PDAC, 67 patients with chronic pancreatitis with bile/pancreatic duct pathology, and 71 controls with choledocholithiasis but normal pancreata. A training cohort (95 patients) and validation cohort (120 patients) were used to establish and test the PDAC Signature Panel.
The researchers confirmed differential expression of nine out of 10 miRNAs in plasma and seven out of 10 in bile using the training cohort. For distinguishing PDAC, excellent accuracy was seen for five of these miRNAs (miR-10b, -155, -106b, -30c, and -212). The sensitivity and specificity were 95 and 100 percent, respectively, for a PDAC Panel derived from plasma and 96 and 100 percent, respectively, for a PDAC Panel derived from bile in the training and validation cohorts.
"Increased expression of miRNA-10b, -155, and -106b in plasma appears highly accurate in diagnosing PDAC," the authors write. "Additional studies are needed to confirm this Panel and explore its value as a prognostic test."
Physician's Briefing