August 15, 2012
Tofacitinib Benefits Patients With Active Ulcerative Colitis
Reduces disease severity and induces clinical remission better than placebo in phase 2 trial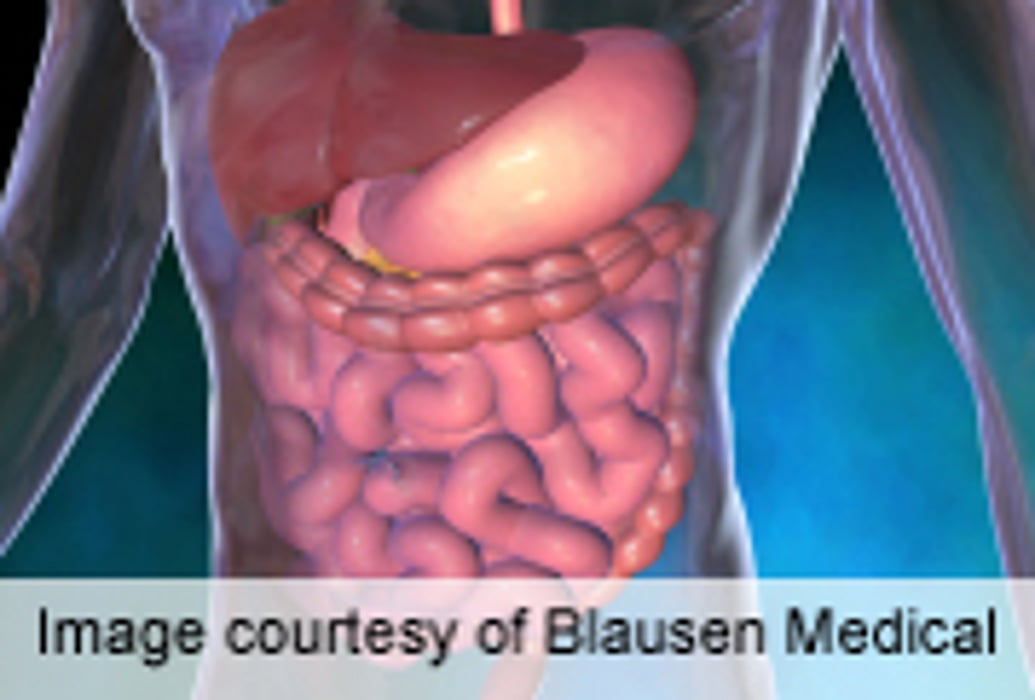 WEDNESDAY, Aug. 15 (HealthDay News) -- Tofacitinib, an oral inhibitor of Janus kinas 1, 2, and 3, can reduce disease severity and induce remission better than a placebo in patients with moderately to severely active ulcerative colitis, according to a study published in the Aug. 16 issue of the New England Journal of Medicine.
As part of a phase 2 trial, William J. Sandborn, M.D., from the University of California San Diego in La Jolla, and colleagues randomly assigned 194 adults with moderately to severely active ulcerative colitis to receive placebo or tofacitinib (0.5 mg, 3 mg, 10 mg, or 15 mg) twice a day for eight weeks.
The researchers found that, compared with placebo, a significantly greater proportion of patients receiving 15 mg tofacitinib had a clinical response at eight weeks (78 versus 42 percent). The proportion of patients in clinical remission was significantly higher in patients receiving 3 mg, 10 mg, and 15 mg tofacitinib compared with placebo (33, 48, and 41 percent, respectively, compared with 10 percent). Increasing doses of tofacitinib were associated with increased levels of low-density and high-density lipoprotein cholesterol.
"Patients with moderately to severely active ulcerative colitis treated with tofacitinib were more likely to have clinical response and remission than those receiving placebo," Sandborn and colleagues conclude.
The study was funded by Pfizer, which manufactures tofacitinib; several authors disclosed financial ties to pharmaceutical companies, including Pfizer.
Physician's Briefing