April 6, 2012
Diagnostic Scans Tied to Radiation Risk for Gastro Patients
Irish study finds rise in radiation exposure over decade parallels increased use of CT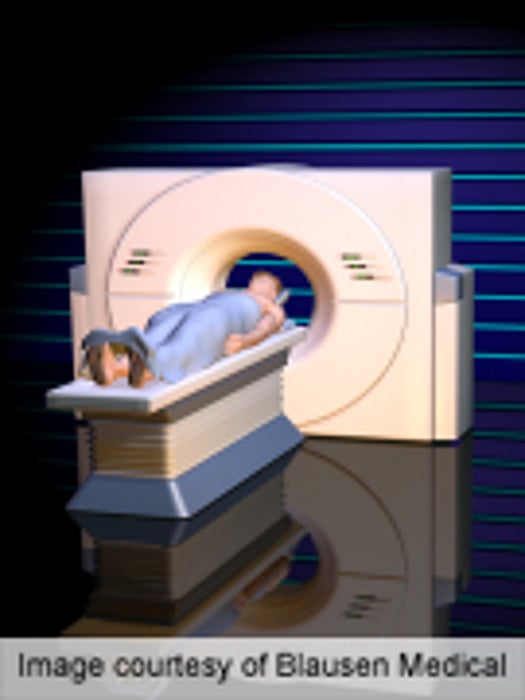 FRIDAY, April 6 , 2012 (HealthDay News) -- Patients with digestive disorders such as inflammatory bowel disease may be exposed to significant levels of radiation from diagnostic imaging tests, a new study suggests.
Irish researchers analyzed data from 2,590 patients with gastrointestinal disorders between 1999 and 2009, and found that 57 percent of them had undergone diagnostic imaging tests such as computed tomography (CT) imaging.
Higher yearly and total levels of diagnostic radiation exposure were seen in patients with such conditions as inflammatory bowel disease, celiac disease, fatty liver disease and benign liver cysts, as well as in younger patients with irritable bowel syndrome and unexplained abdominal pain syndrome.
The study appears in the April 1 online edition of the journal Clinical Gastroenterology and Hepatology.
"Our results show that significant increases in radiation exposure in the last decade have paralleled the increased use of computed tomography imaging," lead author Alan Desmond, of the Cork University Hospital, said in a news release from the American Gastroenterological Association. "While cumulative exposure is highest in patients with Crohn's disease, high exposure may also occur in patients with other gastrointestinal disorders."
Crohn's disease is a major form of inflammatory bowel disease, along with ulcerative colitis.
Diagnostic imaging with CT does benefit patients with gastrointestinal tract disorders, especially those with Crohn's disease, who often require abdominal imaging to assess the extent of their disease and detect complications, the researchers noted.
However, CT uses higher levels of radiation than other imaging technologies and more widespread use of CT has led to increased patient exposure to radiation. This has raised concerns because radiation exposure may increase a person's lifetime risk of cancer, especially in younger patients.
More information
The American College of Radiology, Radiological Society of North America has more about radiation exposure in X-ray and CT examinations.
SOURCE: American Gastroenterological Association, news release, March 29, 2012
Consumer News