February 2, 2012
New Anti-Clotting Drug May Cut Brain Bleeding Risk: Study
People with abnormal heartbeat taking Xarelto were less likely to bleed out than warfarin patients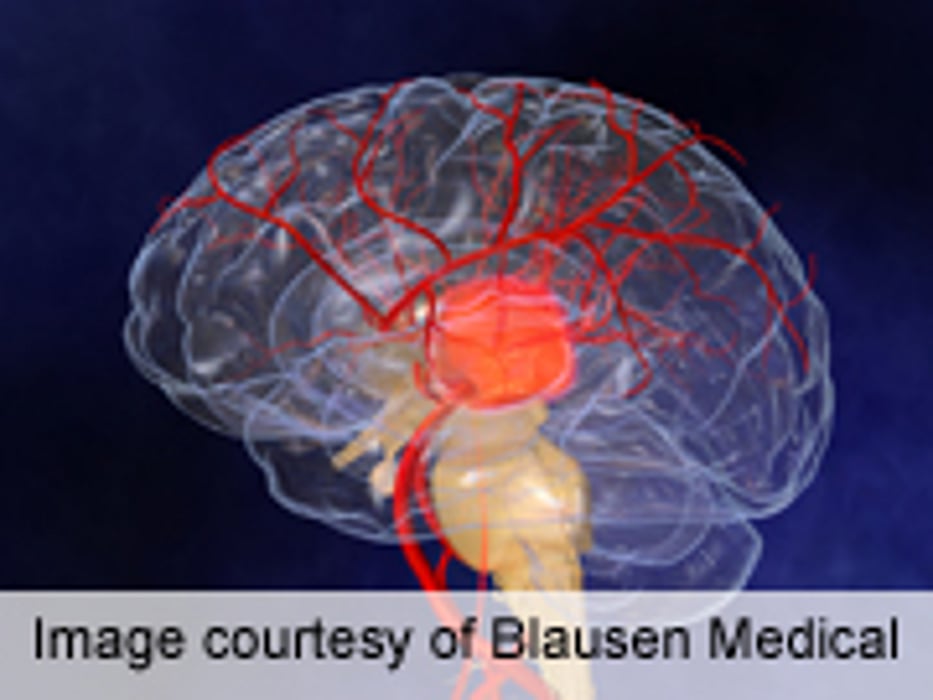 THURSDAY, Feb. 2, 2012 (HealthDay News) -- A new medication that helps prevent strokes in people with the abnormal heart rhythm disorder known as atrial fibrillation poses less risk of bleeding in the brain than a commonly used drug, research comparing rivaroxaban (Xarelto) and warfarin suggests.
Anti-clotting medications, also called blood-thinners or anticoagulants, include warfarin (Coumadin) and aspirin, among others. In patients with atrial fibrillation, these drugs can reduce the risk of ischemic stroke, which occurs when a vessel becomes clogged by a blood clot. But the drugs can also cause excessive bleeding because they make it harder for blood to clot.
In a new study, researchers led by Dr. Graeme Hankey, a neurologist at the Royal Perth Hospital and University of Western Australia, followed more than 14,000 people who took anti-clotting drugs for a median of two years. Of those patients, 136 had bleeding in the brain.
People who took a new anticoagulant called rivaroxaban (Xarelto) -- and suffered from the most common type of atrial fibrillation and didn't have heart valve damage -- were about one-third less likely to experience bleeding in the brain than those who took warfarin, the investigators found.
So which drug is best?
In the big picture, "all of the newer [blood-thinning] drugs are reported to have lower intracranial bleeding risks than Coumadin [warfarin] when used in the setting of atrial fibrillation to prevent stroke," said Dr. Ken Uchino, program director of the Vascular Neurology Fellowship at the Cleveland Clinic's Cerebrovascular Center, who was not involved with the study but is familiar with the findings.
"This is one advantage, but in absolute terms it is small -- on average going from 0.7 percent per year of intracranial bleeding risks to 0.5 percent per year for rivaroxaban -- though this is a 33 percent decrease for rivaroxaban," Uchino explained.
The new drugs are more convenient than warfarin, which requires the administration of blood tests to make sure patients are getting the proper doses. But "there have been concerns about unanticipated risks and how the new medications are all short-acting -- what happens if one misses doses? -- and cleared by the kidneys -- what happens if the kidneys start to fail without anyone knowing?" Uchino said.
Also, the newer anti-clotting drugs are expensive.
The study, which was funded by Johnson & Johnson and Bayer HealthCare, was slated for presentation Thursday at the American Stroke Association's International Stroke Conference, in New Orleans.
Because this study was presented at a medical meeting, the data and conclusions should be viewed as preliminary until published in a peer-reviewed journal.
More information
The U.S. National Institute of Neurological Disorders and Stroke has more about stroke.
SOURCES: Ken Uchino, M.D., program director, Vascular Neurology Fellowship, Cerebrovascular Center, Cleveland Clinic, Ohio; American Stroke Association, news release, Feb. 2, 2012
Consumer News