July 12, 2012
Gene Mutation Linked to Facial, Skull Abnormalities
Seems to play a role in brain-cell survival, but more research is needed, scientists say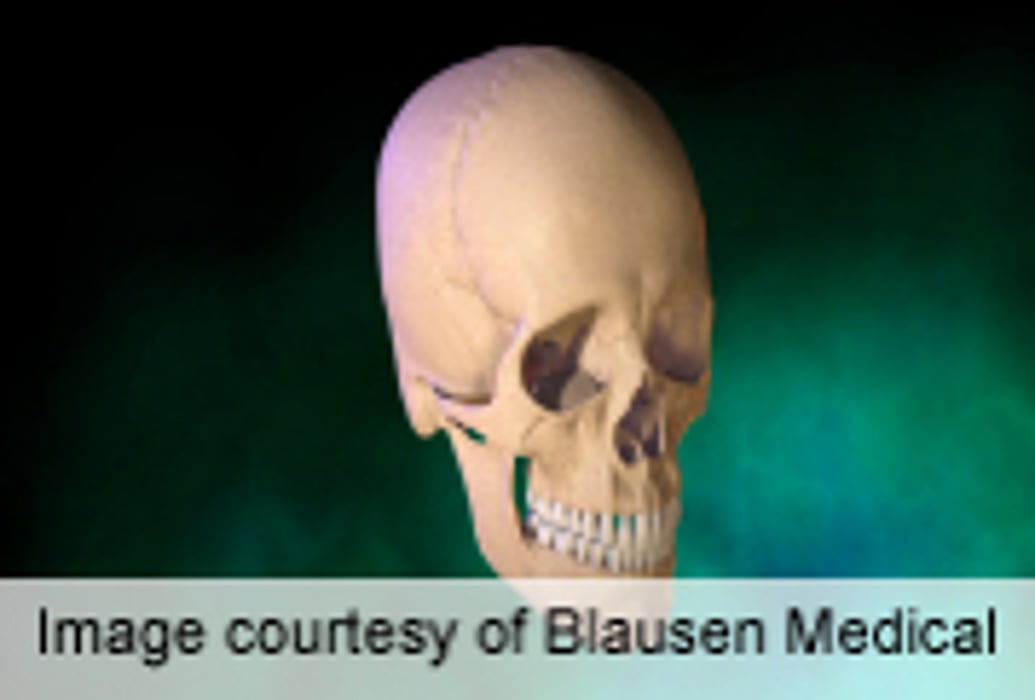 THURSDAY, July 12, 2012 (HealthDay News) -- A gene mutation linked to facial and skull abnormalities, as well as impairment of thinking skills, has been identified by scientists who confirmed their findings in zebrafish.
Although the discovery may not lead to a cure for people with the mutated gene, it could someday lead to genetic screening and possibly early interventions, suggested the researchers from the Medical College of Georgia at Georgia Health Sciences University in Augusta.
In conducting the study, the scientists examined patients with a rare disorder known as Potocki-Shaffer syndrome, which can result in a small head and chin and intellectual disability. The investigators found that the patients had a mutated PHF21A gene. They were able to isolate the gene using a distinct chromosomal break found in patients with the condition.
"We call this breakpoint mapping, and the breakpoint is where the trouble is," study co-author Dr. Lawrence Layman, chief of the college's section of reproductive endocrinology, infertility and genetics, explained in a university news release.
The investigators pointed out that damaged genes may not function normally, and, in this case, PHF21A's functioning was reduced by about half. To confirm the role this gene played in the abnormalities seen in head formation and brain skills, they suppressed the gene in zebrafish. The study revealed the fish developed similar head and brain defects.
"With less PHF21A, brain cells died, so this gene must play a big role in neuron survival," said the study's lead author, Dr. Hyung-Goo Kim, a molecular geneticist at the university.
To verify their findings, the researchers unsuppressed the gene in the zebrafish. Because they have some ability to regenerate, the fish returned to normal. It is important to note that research involving animals often doesn't have implications for humans, and humans can't be cured in the same way as zebrafish.
The researchers said, however, that the study provides insight into face, skull and brain formation. The findings could lead to the development of genetic screening or intervention in the womb to increase PHF21A levels.
More research is needed to identify other genes regulated by PHF21A and screen patients for additional mutations, the study authors added.
"We want to find other people with different genes causing the same problem," Layman said. "Now that we know the causative gene, we can sequence the gene in more patients and see if they have a mutation."
The study was published this month in the American Journal of Human Genetics.
More information
The U.S. Office of Rare Diseases Research has more about Potocki-Shaffer syndrome.
SOURCE: Georgia Health Sciences University, news release, July 5, 2012
Consumer News