December 24, 2015
Scientists Discover How Rudolph Sees Through Dense Arctic Fog
Seasonal changes in reindeer eyes help them peer through foggy, winter nights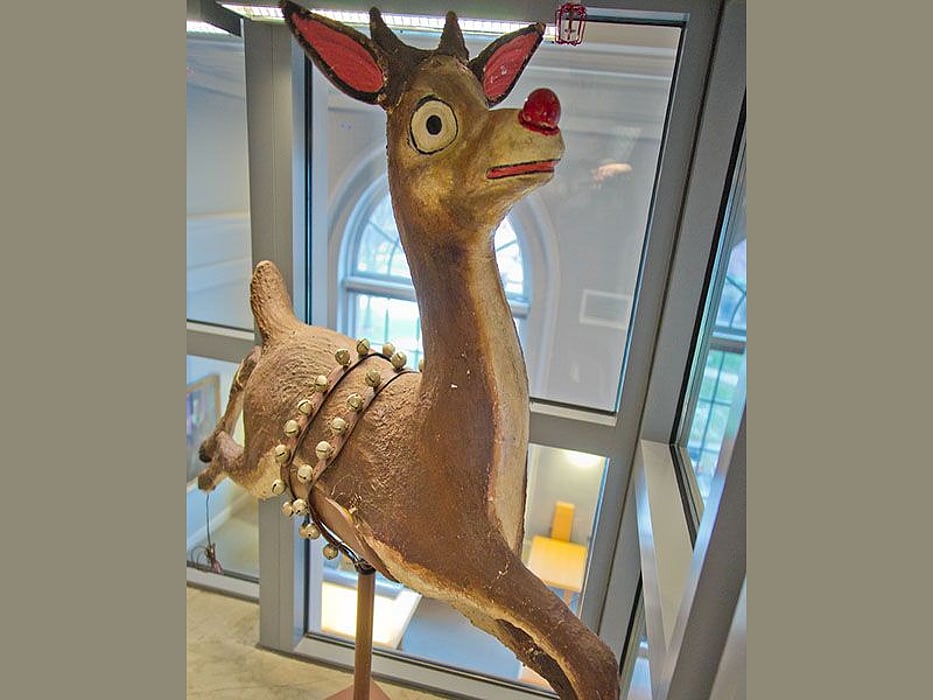 Photo: Eli Burakian
THURSDAY, Dec. 24, 2015 (HealthDay News) -- Rudolph's red nose has reliably led Santa's sleigh through Arctic fog for decades, and scientists have finally figured out how.
Researchers at Dartmouth College in Hanover, N.H., analyzed previous studies on the unique eyes and vision of Rangifer tarandus, commonly known as Arctic reindeer.
The investigators found that Arctic reindeer can see ultraviolet light that is invisible to people. This trait helps the animals see in the middle of winter when the sun is low on the horizon, and the light in the atmosphere is primarily blue and ultraviolet.
In addition, reflective tissue in reindeer eyes changes from gold in summer to a deep blue during winter. This tissue helps reindeer see in the dark, according to the study published Dec. 21 in Frontiers for Young Minds.
But fog obscures blue light more than red light, and that's where Rudolph comes in: His red nose may serve as a type of "fog light," paving the way for other reindeer pulling Santa's sleigh, the study author said.
But reindeer noses are also packed with blood vessels, and a glowing red nose could cause excessive heat loss for Rudolph, increasing his risk for hypothermia, suggested study author Nathaniel Dominy, an anthropology professor at Dartmouth.
"It is therefore imperative for children to provide high-calorie foods to help Rudolph replenish his energetic reserves on Christmas Eve," Dominy said in a college news release.
More information
The International Union for Conservation of Nature and Natural Resources has more about reindeer.
SOURCE: Dartmouth College, news release, Dec. 21, 2015
Consumer News